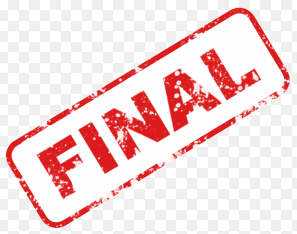 The Alliance of Automobile Manufacturers has sent a letter to the new administrator of the U.S. Environmental Protection Agency (EPA), Scott Pruitt, requesting the withdrawal of the Final Determination on the Appropriateness of the Model Year 2022-2025 Light-Duty Vehicle Greenhouse Gas Emissions Standards under the Midterm Evaluation.
The EPA announced the Midterm Evaluation on Jan. 13 but never published it in the Federal Register.
"For the auto industry, the Final Determination may be the single most important decision that EPA has made in recent history," says the letter. "The alliance requests that the EPA withdraw the Final Determination and resume the Midterm Evalutation, in accordance with its original timetable, to remedy the severe procedural and substantive defects that have infected the process to date."
According to the letter, the EPA abrogated its commitment to a robust Midterm Evaluation of the standards in coordination with the National Highway Traffic Safety Administration (NHTSA), which is conducting its own midterm review of the fuel economy standards through 2025.
"In EPA's rush to promulgate the Final Determination before the new administration took office, EPA bypassed required procedures, failing, for instance, to provide an adequate period for meaningful notice and comment," the letter states.
According to the alliance, the EPA's announcement of its Final Determination also constitutes "a failure to harmonize its greenhouse-gas emissions standards with NHTSA's fuel-economy standards, contrary to the letter and intent of EPA's own regulations."
The NHTSA has not reached a determination on its fuel economy standards yet and continues its Midterm Evaluation activities.
The letter concludes, "The alliance is not asking EPA to make a different Final Determination at this time. All we are asking is that EPA withdraw the Final Determination and resume the Midterm Evaluation, in conjunction with NHTSA, consistent with the timetable embodied in EPA's own regulations."
An advocacy group for the auto industry, the Alliance of Automobile Manufacturers represents 77% of all car and light truck sales in the U.S., including the BMW Group, Fiat Chrysler Automobiles, Ford Motor Co., General Motors Co., Jaguar Land Rover, Mazda, Mercedes-Benz USA, Mitsubishi Motors, Porsche, Toyota, Volkswagen Group of America and Volvo Car USA. Headquartered in Washington, D.C., the alliance also has offices in Sacramento and Detroit.
To read the full letter, click here.