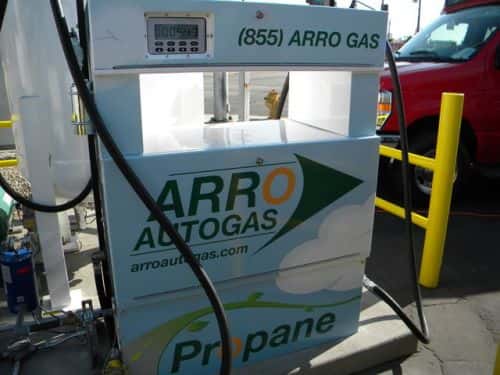 Arro Autogas, a provider of propane autogas refueling infrastructure and autogas vehicle conversions, has completed construction of a public-access propane refueling station at Camping World in Newhall, Calif. This site represents the first of 13 autogas stations that Arro plans on opening this year.
'The secret to this station is that it's ideally located for fleets that travel on the I-5 corridor of the state, coming in and out of the Southern California area,' says Ted Olsen, market manager with Arro.
Arro has built eight autogas stations to date, and five additional stations are already under development near Los Angeles International Airport, Carson, Glendora, Santa Maria and Paso Robles. These stations will be online early this year, the company says.
'We want public propane refueling to be as easy and conveniently located as gasoline for our fleets throughout the state,' Olsen adds. 'The refueling network is starting to take shape and become more and more convenient for fleet operators.'
Visit the company's website to see its list of stations and to get other details.