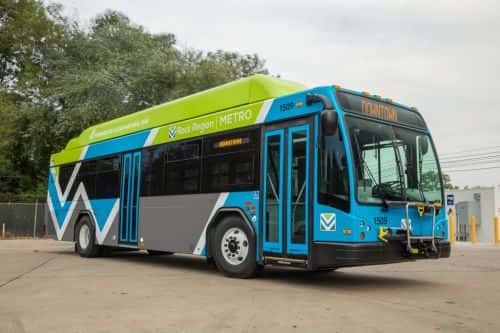 The Central Arkansas Transit Authority has officially transitioned to its new name, Rock Region METRO, as well as revealed its first 15 new compressed natural gas (CNG)-powered buses. The agency, which serves the Little Rock metropolitan area, says the rebranding process will continue for the next seven months and plans to keep transitioning its fleet to CNG over the next 10 years.
'The Rock Region METRO brand reflects the citizen-focused, forward-thinking organization we are,' comments Jarod Varner, Rock Region METRO executive director. 'We want to weave our brand into every aspect of our business, educating the public about our services while also representing a transit system of which they can be proud.'
According to the agency, the most visible aspect of the rebranding initiative can be seen on the fleet's 15 new CNG transit buses, as the low-flow GILLIG models entered service on Wednesday. (Older vehicles in the fleet will be rotated out of service now through March and painted to match the brand's new look, the agency notes.)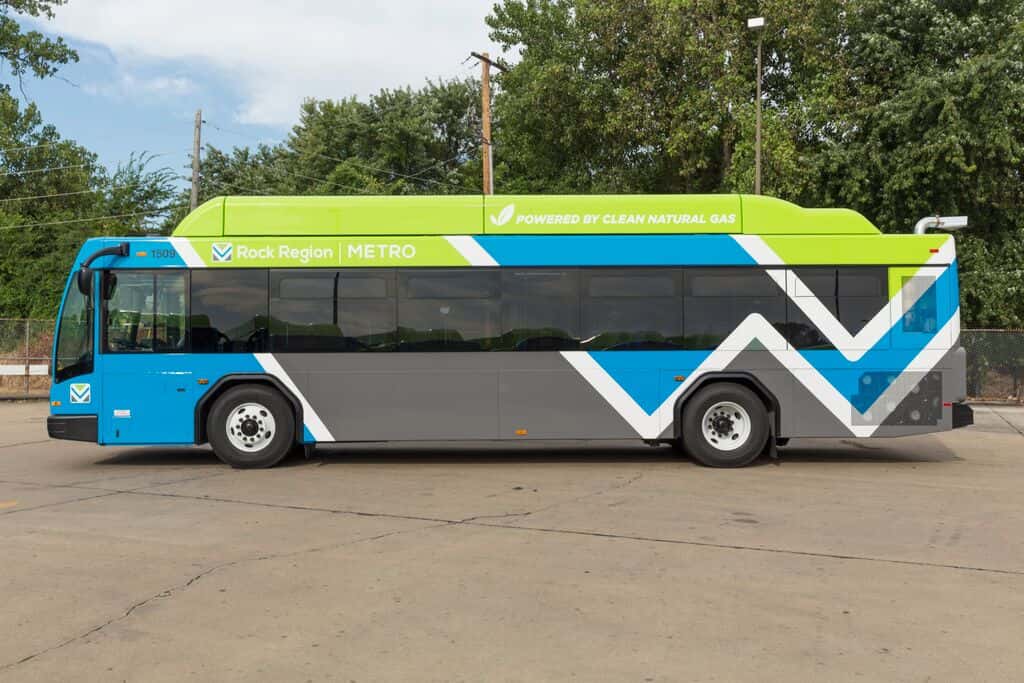 By the end of 2025, however, Rock Region METRO plans to replace its entire heavy-duty bus fleet of about 60 buses with new CNG models. That's why the agency opened its refueling station with developer Trillium CNG in July.
At the time, the agency said the station would initially fuel the 15 new CNG buses and has the capacity to fuel up to 55 buses in an eight-hour period. Furthermore, the authority said its transition to CNG will save $341,838 per year using the 15 buses and $1,264,801 annually once the entire fleet is converted.
"With this transition, we are giving our customers the fleet they deserve," said Varner in July.
Photos courtesy of Rock Region METRO