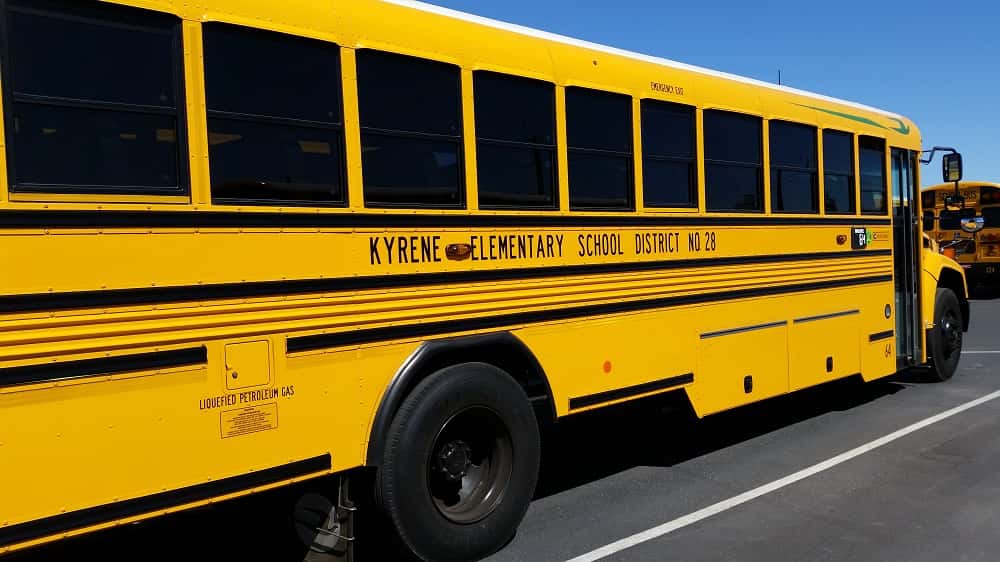 The Kyrene School District, which serves a portion of Phoenix, now runs 85% of its school bus fleet on propane autogas. The school district started with propane autogas in 2014 when it purchased 25 Blue Bird Vision propane-powered buses, and this school year, the Kyrene School District added 73 more.
"With our Blue Bird propane autogas school bus fleet, our technicians don't have to worry about the difficulties we encounter when servicing our diesel buses," says Eric Nethercutt, director of transportation and facilities for the Kyrene School District. "Working with propane is as easy as working on a gasoline engine."
Equipped with Ford Motor Co.'s 6.8 L V10 engine, the 98 buses are powered by ROUSH CleanTech propane autogas fuel systems. The Blue Bird propane buses will reduce nitrogen oxide emissions by more than 56,000 pounds and more than 1,400 pounds of particulate matter each year compared with the diesel buses that were replaced, according to ROUSH CleanTech.
The district's bus drivers also have a favorable view of the propane autogas buses. "It's a different driving experience because the bus is so quiet," adds Nethercutt. "This allows drivers to better interact and talk with students on the bus without competing with a diesel engine."
Currently, the Kyrene School District averages $1.15 per gallon for propane autogas compared with $1.50 per gallon for diesel. In addition, the school district will benefit from a 36-cents-per-gallon tax rebate provided by the federal government. The school district is working with its propane provider to install an on-site fuel station to further reduce the cost per gallon.