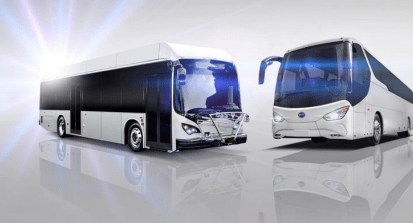 The Antelope Valley Transit Authority (AVTA), located in Lancaster, Calif., has issued a request for proposals (RFP) to acquire high-power wireless electric vehicle charging equipment for up to 15 charging stations, scheduled for installation over the next two years, with a minimum requirement of 200 kWh.
AVTA says the individual charging stations will be located within the City of Lancaster, City of Palmdale and rural incorporated Los Angeles County.
According to the RFP, the company is seeking a vendor "to provide project management, supervision, scheduling, equipment, labor, materials, freight, taxes, connection and testing of systems provided with required support for approval of all applicable permits for this project."
In February, AVTA gave BYD a $79 million contract to purchase up to 85 all-electric buses over the next five years. The RFP states that this new equipment will be installed to support as many as 50 of those electric buses.
According to the agency, a charging station of this strength has the potential to add approximately 14 miles to the range of an electric bus for every 10 minutes of charge time.
AVTA notes that this project is federally funded and requires compliance with all applicable Federal Transit Administration, U.S. Department of Labor, California Public Contract Code and Department of Industrial Relations labor codes, rules and regulations. Bids are due May 10.