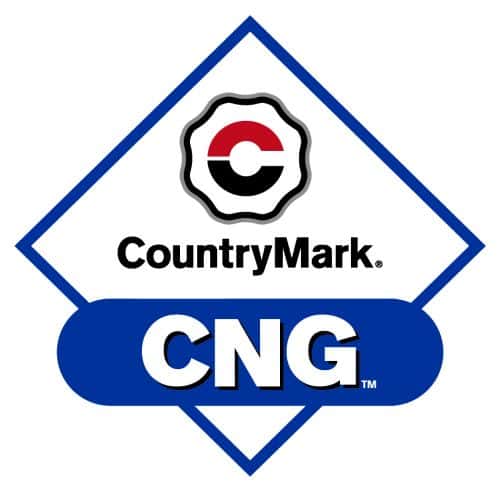 CountryMark, an Indianapolis-based company that specializes in commercial fuel services, fueling-station development and related activities, says it intends to begin adding compressed natural gas (CNG) at existing and new CountryMark-branded fueling stations.
'Based on conversations with a variety of Midwestern fleet managers, we see a sustainable and growing demand for CNG, especially among high-mileage fleet customers,' says Jon Lantz, CountryMark's vice president of marketing.
The company says the CNG fueling stations it builds will include fast-fill natural gas dispensers, as well as dispensers for diesel fuel, biodiesel blends and gasoline. Some locations will also offer propane autogas, E85 and diesel exhaust fluid, as needed.
'Multiple fuels will better meet the needs of fleets transitioning to dedicated CNG vehicles, fleets that have invested in dual fuel or bi-fuel vehicles and fleets that are maintaining their traditional gasoline and diesel vehicles,' Lantz adds.
There are already more than 100 CountryMark-branded fueling stations in Indiana, Illinois, Michigan, Ohio and Kentucky. The company says it plans to work with fleets to identify their needs and the potential for CNG, which will ultimately dictate where CountryMark CNG stations are sited.
For more information, contact CountryMark's CNG fuel manager, Jennifer Karras, at (800) 808-3170, ext. 8203, or jennifer.karras@countrymark.com.