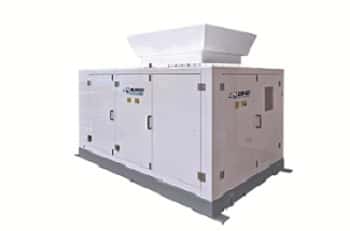 ANGI Energy Systems Inc. has confirmed that it will provide the compressed natural gas (CNG) equipment for a new refueling facility that Questar Fueling is building in Houston. Questar announced the project earlier this month.
The high-capacity station will have a complete ANGI system, including three NG300E compressor skids, five transit dispensers and 120 heavy-duty time-fill locations. The facility will serve as many as 200 natural gas-powered trucks operated by Swift Transportation and Central Freight Lines. There will also be a five-lane, public-access fast-fill fueling area on site.
'ANGI is excited to participate in the largest Class 8 CNG station, with one of the largest time-fill systems in North America,' says Jared Hightower, ANGI's vice president of domestic CNG sales.
'We're pleased with the quality components ANGI uses in building natural gas compressors,' adds Craig Wagstaff, executive vice president and chief operating officer for Questar Fueling. 'The overall design and testing of their products help ensure the kind of reliability we expect when building NGV fueling stations.'