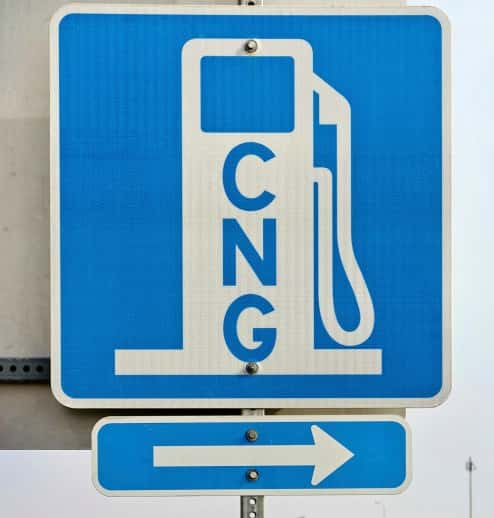 ANGI Energy Systems, a wholly owned subsidiary of Gilbarco Veeder-Root, says major retail fuel providers are driving fast-fill compressed natural gas (CNG) station development across the U.S. and notes that multiple retail partners are slated to open such stations in the fourth quarter of this year.
'In the United States, direct CNG infrastructure development has remained active despite the current volatility in oil prices,' says Jared Hightower, vice president of sales for ANGI. 'In addition to the environmental and energy security advantages, many fleets still recognize that the price stability of compressed natural gas offers dividends well beyond next quarter. Infrastructure providers see the benefit of CNG, too. We're especially proud of our retail partners who are adding CNG to their fueling stations.'
ANGI offers three examples of U.S. retailers that are embracing CNG.
OnCue Express, a chain of more than 50 convenience stores and truck stops located throughout Oklahoma, has made a long-term commitment to offer fast-fill CNG fueling at strategically located stations in the region. The company currently has 18 CNG locations and will soon be adding two additional stations – at the OnCue Express Truck Stop on I-35 at the Billings exit and the new OnCue Express Convenience Store at I-240 and Sooner Rd. in Oklahoma City.
Sunoco, which markets motor fuels through retail outlets in 26 states, has commissioned ANGI equipment and successfully reopened its Sunoco APlus fueling station and convenience store at the Pittsburgh International Airport. In addition to this location, Sunoco integrated CNG into its New Stanton Travel Plaza on the Pennsylvania Turnpike. The company is currently in the process of installing a third CNG station in Canonsburg, Pa., off I-79, exit 43 on PA-519 South.
Wawa Inc., one of the largest convenience store and retail fueling chains in the Mid-Atlantic region, has partnered with South Jersey Gas to introduce CNG to the Wawa network. The first joint-project fast-fill station will soon come online at Store #8305, S. Delaware St. & I-295 in Paulsboro, N.J.