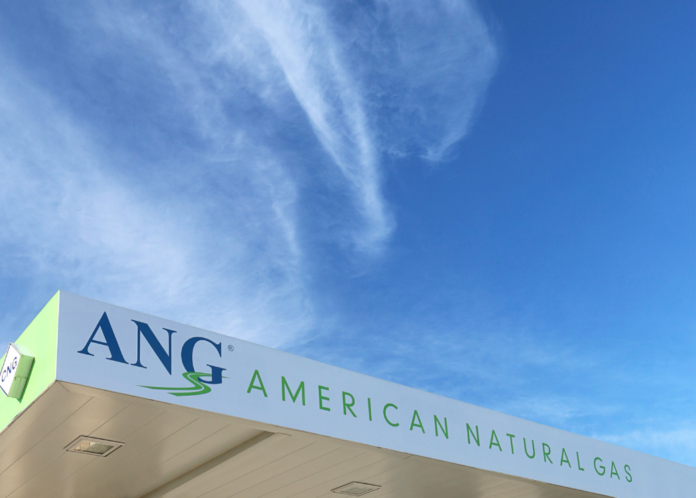 American Natural Gas (ANG), a distributor of alternative motor fuels and a portfolio company within HC2 Holdings Inc., has opened a public compressed natural gas station in Liverpool, N.Y., a suburb of Syracuse.
Located at 7253 Oswego Rd., less than one mile from exit 38 on the New York State Thruway (I-90), the Liverpool station will meet regional demand for high-performing, easily-accessible CNG fueling facilities for the region's heavy-duty and long-haul trucking fleets, says ANG.
"Our customers are helping drive our expansion, as we continue to hear and respond to their needs for alternative fuel infrastructure across New York State," comments Drew West, CEO of ANG. "This facility supports our customers with a strong addition to our network of stations and will offer easy on-and-off highway access for Class 8 vehicles. It also creates new opportunities for fleets interested in CNG, which will now have convenient access to the cleaner, safer and more affordable fuel."
ANG currently owns and operates approximately 40 fueling stations in 13 states across the U.S., including stations in process and under development. In New York State, ANG has developed a CNG network along I-90 for over-the-road-truck fleets traveling between Buffalo, Rochester, Syracuse and the Albany area.
According to the company, this Liverpool station is built around cold weather-reliable systems, including a top-of-the-line 250 HP GE compressor packaged by Cobey Energy, with two points of temperature compensation and a Xebec dryer. In addition, the station features two Bennett CNG dispensers equipped with NGV1 nozzles for light- and medium-duty use and NGV2 nozzles to accommodate heavy-duty and transit vehicles.
The new fast-fuel station is designed to accommodate high-capacity, large-volume users, ANG adds.