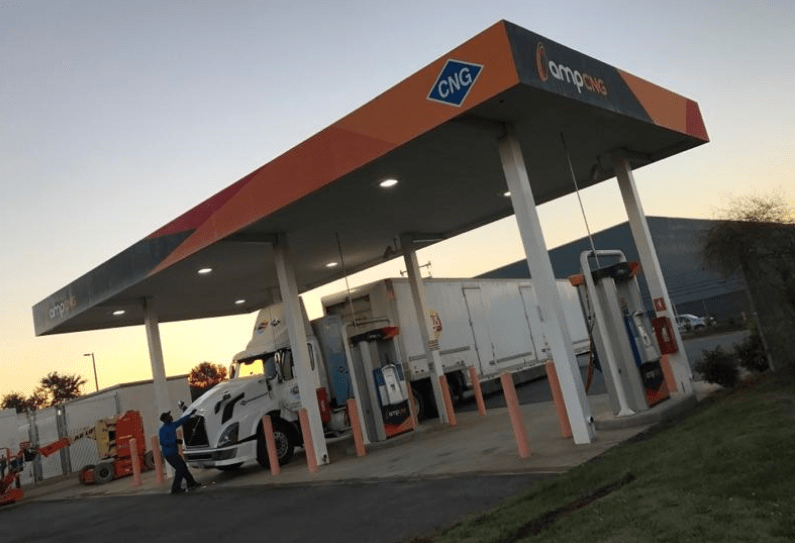 ampCNG, a provider of compressed natural gas (CNG) infrastructure and fueling solutions for the heavy-duty commercial trucking industry, has signed a fueling and station agreement with US Foods, one of the country's largest foodservice distributors, to build a public-access CNG fueling station in Buda, Texas.
Located adjacent to the US Foods distribution center on Turnersville Road in Buda, the ultra fast-fill CNG station will have two dual-hose dispensers serving two lanes. ampCNG expects to break ground in early 2017 and will open the station in summer 2017.
As reported, US Foods recently won a Texas Emissions Reduction Plan grant for 40 new CNG trucks, bringing its Buda-based CNG fleet to a total of 50.
"US Foods continues to make improvements across the company to reduce our environmental footprint and allow us to serve our customers in an energy-efficient way," says Dario Skocir, vice president of transportation for US Foods. "Increasing the number of CNG vehicles in our fleet allows us to continue to reduce our annual fuel costs, while [also] reducing the amount of emissions emitted during our daily deliveries to customers."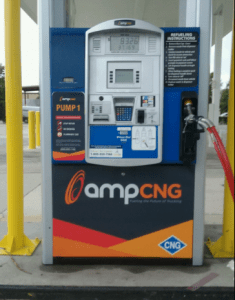 The new station marks ampCNG's eighth in Texas, bringing its total station network to 20. The company's other stations in Texas are located in Amarillo, Harrold, Waco, Brock, Rosenberg, Sweetwater and Kerrville. According to the company, its network of high-performance, ultra fast-fill CNG fueling stations supports some of the largest CNG fleets in the country in the food and beverage, agriculture, and dairy industries.
Along with its parent company, AMP Americas, ampCNG also currently operates stations in the Midwest (Indiana and Ohio) and in the Southeast (Florida, Georgia, Arkansas, North Carolina and Tennessee). New station projects are under development to further expand ampCNG's footprint in Texas, as well as in Georgia, Illinois, Tennessee and California.