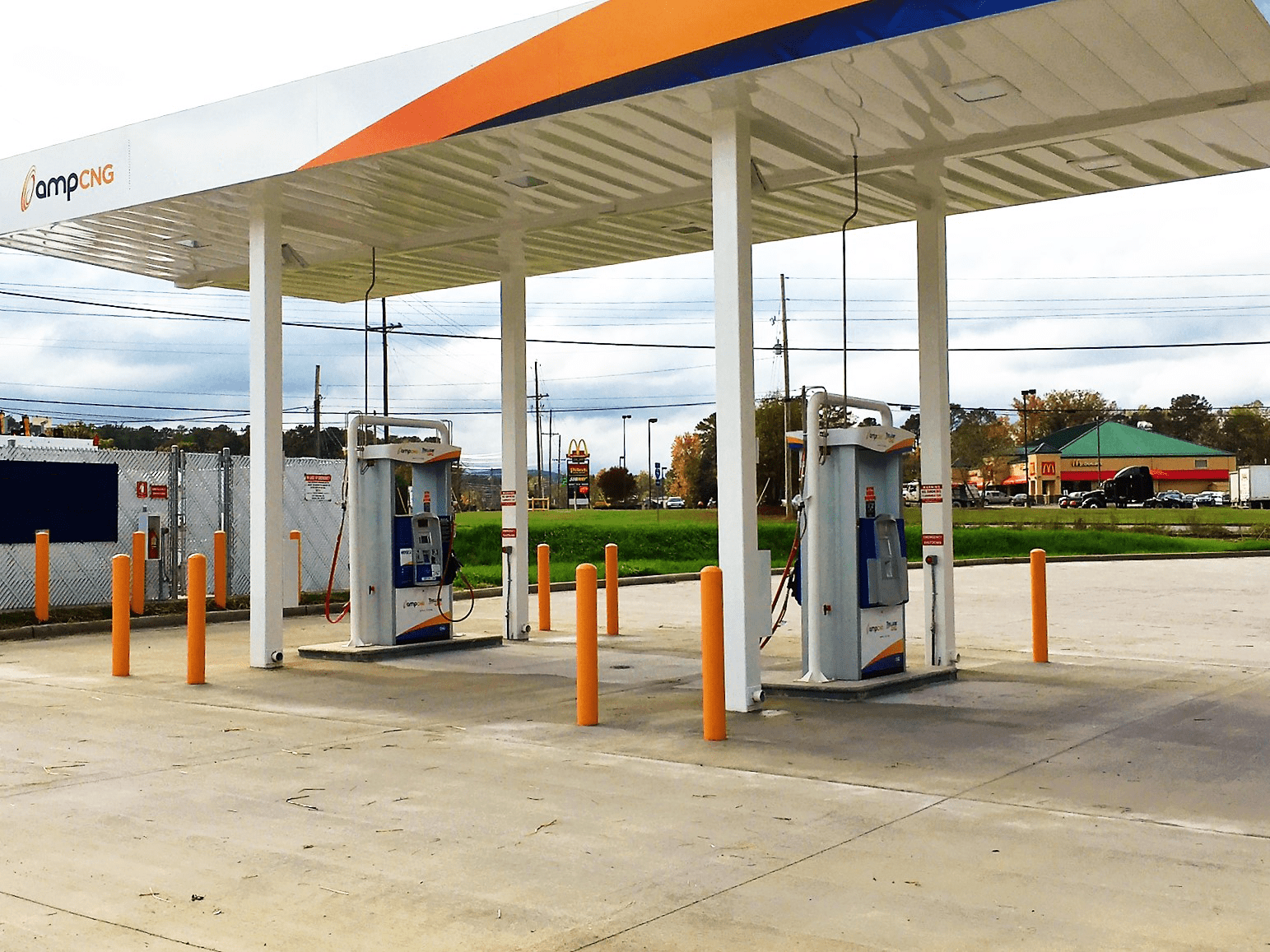 ampCNG has announced that it now owns 100% of 17 public-access compressed natural gas (CNG) fueling stations that were part of the joint venture between ampCNG and Trillium CNG. All 17 stations will now operate under the name of ampCNG.
In addition, ampCNG has now appointed Grant Zimmerman CEO of the company. Zimmerman assumes the role from ampCNG co-founder Nate Laurell, who will continue in his role as executive chairman of the board.
The remainder of Trillium CNG's stations are pending sale to Love's Travel Stops for an undisclosed price.
ampCNG, along with its parent company AMP Americas, currently operates stations in Texas, the Midwest (Indiana and Ohio) and the Southeast (Florida, Georgia, Arkansas, North Carolina and Tennessee). New station projects are under development to expand ampCNG's footprint in Texas, Georgia, Illinois, Tennessee and California.
"For us and our customers, it's business as usual," Zimmerman told NGT News. "We're fully independent now. The joint venture was very successful, and we entered when we were very young and had two stations to our name. The venture with Trillium let us grow from two to 19 in short order.
"One of the strengths ampCNG brought to the Trillium partnership was our ability to move quickly and make decisions and move on opportunities," added Zimmerman. "Our independence gives us the freedom to take advantage of our strengths and flexibility even more."
Despite low oil prices, Zimmerman remains optimistic about the future of CNG. "Oil has stayed low longer than most in the industry thought," he said. "My customers all have a similar sentiment that this is a holiday more than something that's permanent. Growth is a bit slower, but it does continue. We'd like to be building 10 to 15 stations in the next year, but it will be more like five to 10."
Still, Zimmerman said, the growth of CNG will continue as the world moves away from dirtier forms of fuel.
Zimmerman joined ampCNG in February 2015 as senior vice president of business development. Prior to ampCNG, Zimmerman was an associate principal at McKinsey and Co.'s energy consulting practice. Before McKinsey, he worked at Enron in a variety of commercial and finance roles.