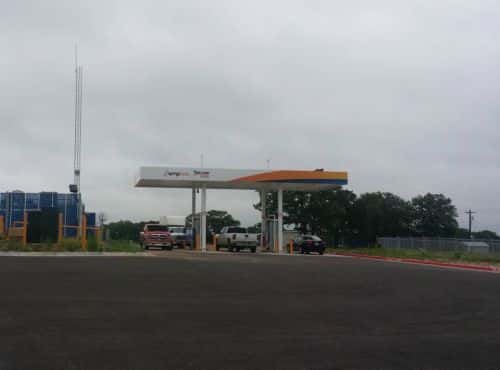 amp Trillium LLC, the joint venture between ampCNG and Trillium CNG, has opened two new public-access compressed natural gas (CNG) stations in Texas.
Located at I-20 330 FM 1189 in Brock and I-10 3050 Fredericksburg North, the stations are capable of fueling three Class-8 trucks simultaneously and will primarily service CNG trucks operated by haulers for the dairy industry.
amp Trillium says the opening of these two facilities affirms its commitment to creating a nationwide network of CNG stations, and the joint venture now operates seven CNG stations across Texas and 19 CNG stations across the U.S.
'Since September 2014, the number of natural gas fueling stations in Texas has increased by 25 percent," states Donna Rolf, president of ampCNG. "We're working hard to enable the use of CNG throughout Texas and are excited to have come one step closer with the opening of these new stations in Brock and Kerrville.'
Mary Boettcher, president of Trillium CNG, adds, 'The amp Trillium CNG network in Texas enables us to meet the rapidly increasing demand for CNG in the state. The fuel's low cost and low carbon emissions, coupled with the reliability of our high-performance fast-fill network, make natural gas an ideal alternative to petroleum-based fuels for fleets in Texas.'
The new stations will be open 24 hours a day, seven days a week.
Photo: amp Trillium's new CNG station in Brock, Texas.