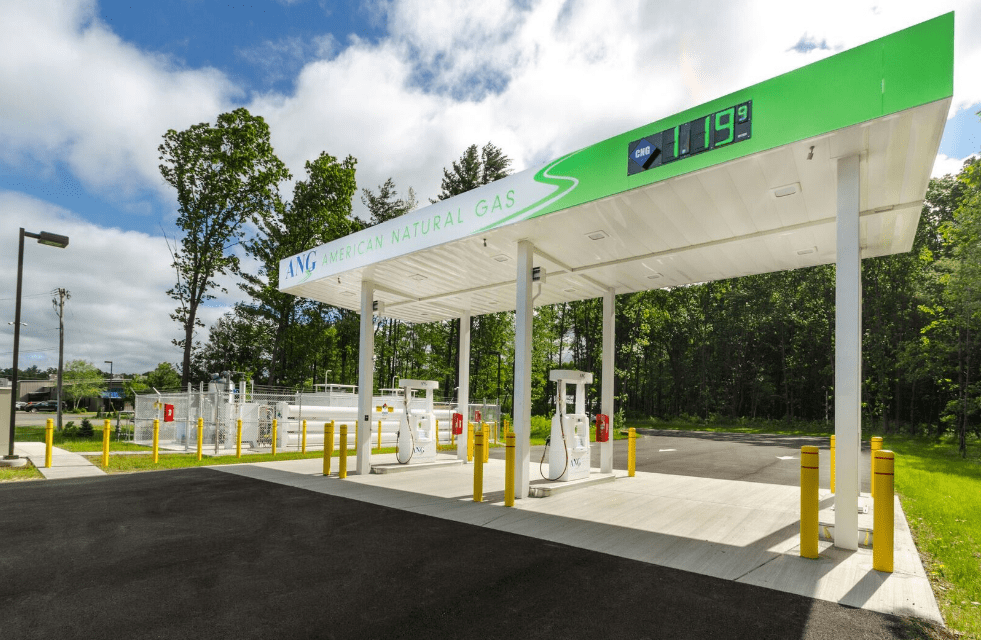 American Natural Gas (ANG), a distributor of alternative motor fuels, has announced the opening of a public compressed natural gas (CNG) fueling station in Saratoga Springs, N.Y. According to ANG, this new station is the first and only between Albany, N.Y., and Montreal, Quebec.
Specifically, the facility is located just off of I-87, halfway between New York City and Montreal, within the W.J. Grande Industrial Park at 34 Cady Hill Blvd.
"CNG can transform the transportation industry. But, it takes a network of infrastructure to make it possible, and that's where we come in," says Drew West, CEO of ANG. "Having a station in Saratoga Springs is an exciting opportunity for our regional fleets and neighbors interested in switching to a cleaner, more reliable fuel solution."
The company says that the station has two cold weather-reliable 200 HP Cobey Energy compressors with two points of temperature compensation and a Xebec dryer. It features two fueling lanes and Bennett CRIND dispensers that can accommodate Class 8 (WB-67) semi tractor-trailers.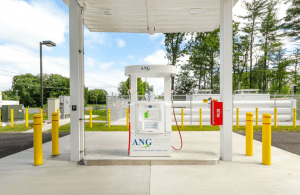 As an introductory offer, ANG will celebrate the opening by offering CNG for only $1.19 per gallon.
ANG says it has guided regional fleets, such as Tops Friendly Markets in Buffalo, N.Y., and Casella Waste Systems in Rutland, Vt., through their conversions to CNG. The company has also partnered with Try-It Distributing, the parent company of Saratoga Eagle, to supply CNG to its beverage distribution fleet.