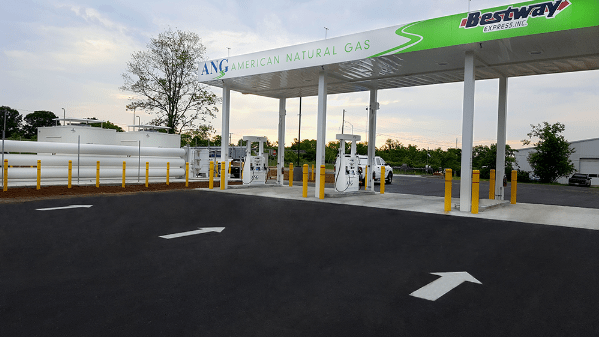 American Natural Gas (ANG), a distributor of alternative motor fuels, says it has opened the first public compressed natural gas (CNG) station in Georgetown, Ky.
Located along the I-75/I-64 corridor, at 405 Cherry Blossom Way, the new CNG station brings alternative fuel to the region's automotive, agriculture and transportation industry operations. According to ANG, the site features generous ingress and egress, large-capacity buffer storage, and consumer-friendly CNG fuel dispensers.
ANG asserts that Bestway Express has signed on as anchor tenant of the station.
Trucking is the predominant mode of freight transportation in Kentucky because it's located within 600 miles of 60% of the country's population, 58% of the country's manufacturing firms and 59% of the nation's purchasing power.
ANG says it worked closely with Columbia Gas, a utility company and natural gas supplier, to secure high pressure and capacity. This, coupled with the station's compressors and equipment, works to give heavy-duty tractors a high-flow and easy fueling experience.