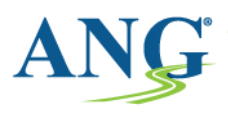 American Natural Gas (ANG), a distributor of alternative motor fuels, says it has acquired two public compressed natural gas (CNG) fueling stations from an affiliate of Southwestern Energy Co. in Conway, Ark., and Damascus, Ark. According to the distributor, service at both stations will continue uninterrupted as ownership and operations responsibilities shift.
ANG says that these will be the company's first locations in the state of Arkansas.
"We're looking forward to a seamless transition and long-term relationships as we continue to supply Southwestern Energy's fleet, its loyal customers and any new transportation companies interested in converting to CNG," says Andrew West, CEO of ANG. "It's clear the local community is leading the way in alternative fuel use, and we're excited to be part of that solution."
ANG asserts that both stations are active hubs for local municipal vehicles and regional return-to-base and long-haul trucking fleets. The Conway station, at 2125 Sanders Rd., is located just off Interstate 40 and features two dual-hose dispensers. The Damascus station is located at 16038 Highway 65 South and has three dual-hose dispensers. Both stations are open 24 hours a day and feature self-service pumps with credit card capabilities and video surveillance, adds ANG.