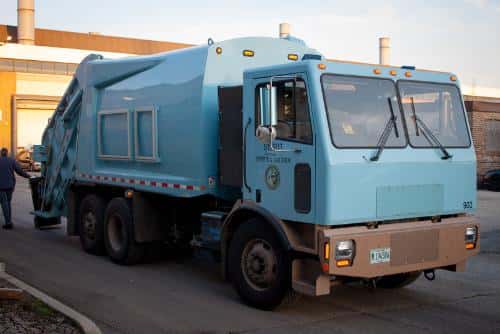 The City of Chicago has wrapped up its work with Motiv Power Systems to deploy what the city says is North America's first all-electric refuse vehicle.
Motiv won a contract in 2012 to integrate its Powertrain Control System (ePCS) technology into a truck consisting of a Crane Carrier chassis furnished by Cumberland Servicenter and a Loadmaster rear-loader body. The ePCS is paired with 10 battery packs that store 200 kWh of energy, yielding a vehicle driving range of about 60 miles at a payload capacity of nine tons. The vehicle can be fully recharged in eight hours using the Motiv Universal Fast Charger.
Motiv notes that the city is currently running the electric refuse vehicle on different residential refuse and recycling routes. The truck's estimated fuel savings is about 2,700 gallons per year.