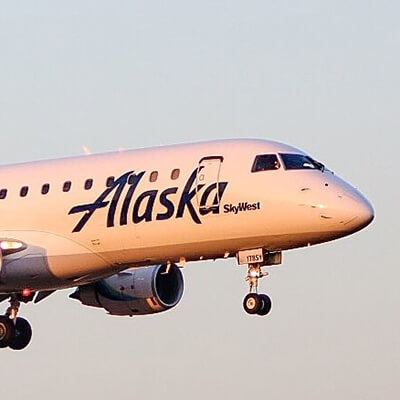 As part of Alaska Airlines' ongoing efforts to expand the use of sustainable aviation fuels, it has signed a new memorandum of understanding with Neste.
The agreement will allow Neste and Alaska to more closely work together to design, create and implement solutions that lay the groundwork for the wider adoption of renewable fuels within the airline industry, the partners say.
"I am delighted to announce our collaboration with Alaska Airlines. We are forerunners in the area of renewable fuels: Neste as a producer and Alaska as a pioneer in the testing of renewable jet fuel on commercial flights," says Kaisa Hietala, Neste's executive vice president of the renewable products business area. "By working together, we will find the best solutions to secure the success in reaching Alaska's goal to 'fly greener.'"
"At Alaska Airlines, we strive to fly true – true to our values and true to the beautiful places and communities we fly to," adds Kirk Myers, Alaska Airlines' director of sustainability. "We are proud to partner with Neste, the world leader in the production and advancement of renewable jet fuels, to support these efforts to fly more sustainably. This collaboration is another major step toward supporting the health of our communities and ecosystems."
In addition to the reduction of emissions, Alaska is identifying other operational efficiencies aimed at protecting the environment. These include efficient aircraft design, optimized approach paths that reduce fuel use, in-cabin recycling, and reduced paperwork and paper consumption.