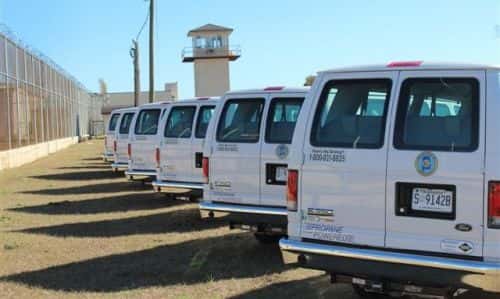 Precision Sales and Service Inc., Birmingham, Ala., recently completed the conversion of 10 vans to run on propane autogas for the Alabama Department of Corrections (DOC).
Buddy Gamel, owner of the company, tells NGT News that Precision Sales and Service received the vans from Montgomery, Ala.-based Stivers Ford, the dealership coordinating the state fleet contract. The 2013 Ford E-350s were equipped in a 15-passenger configuration, and they all featured Ford's 5.4-liter engine.
Gamel says the DOC had already done its due diligence on alternative fuels, generally, and propane autogas, specifically. The DOC had specced that its prison vans, which would be used for prisoner transport and other functions, would be converted with Icom North America LLC's JTG II bi-fuel autogas systems.
Precision Sales and Service performed two conversions a week, installing the Icom liquid-injection system and 26.2 GGE of on-board propane autogas storage on each van. These vehicles were all brand-new when converted, and each will log between 70,000 and 100,000 miles per year.
The DOC has estimated that, at the vans' expected usage level, the propane conversions will result in fuel-cost savings of approximately $140,000 in their first year on the road.