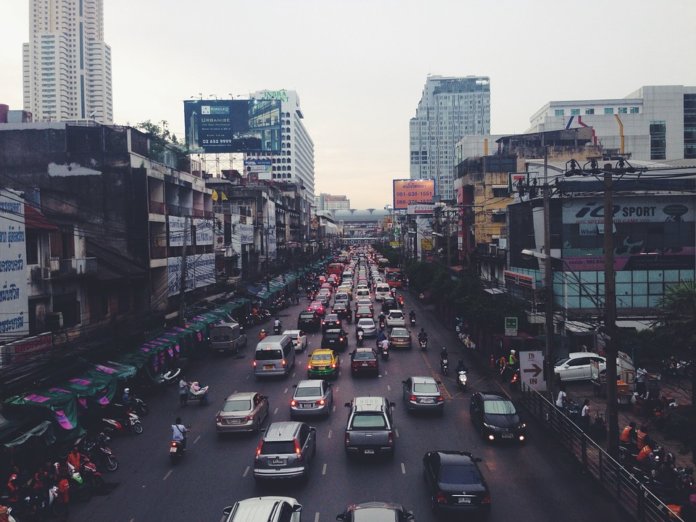 Costa Mesa, Calif.-based Agility Fuel Solutions, a global provider of clean fuel solutions for medium- and heavy-duty commercial vehicles, is launching its storage and powertrain systems in the Indian market.
In 2017, India's Petroleum and Explosives Safety Organisation approved the use of Type 4 cylinders in the automotive sector, opening the Indian market to these lightweight gas cylinders, which have been widely used in vehicles in Europe and North America over the past 20 years, explains Agility.
Agility's Type 4 cylinders are manufactured using carbon fiber composite, the same material used in mission-critical aerospace and defense applications, the company notes. These composite cylinders are 70% lighter than steel cylinders, enabling a fleet owner to have a bus that is up to 750 kg lighter than existing compressed natural gas (CNG) buses with comparable fuel capacity, claims Agility. Further, Agility's products enable a range of up to 800 km on CNG for buses and in excess of 1,500 km for trucks.
"We're happy to start our Indian journey with lightweight CNG fuel systems tailored to the needs of the Indian market, backed by market support," says Ravindra Vasisht, Agility's regional director for India. "We believe CNG is now a viable and cost-effective option for fleets and automotive manufacturers since this can address Bharat Stage VI emissions requirements, immediately, well ahead of the 2020 target.
"Agility's long-range CNG systems should make CNG buses and trucks a viable option across the country," Vasisht adds. "And with its other clean fuel solutions like propane, hydrogen, electric and hybrids, Agility is future-ready to help improve air quality in India."
With the requisite local certifications and homologation, Agility notes it is offering a turnkey approach, including design, manufacture, testing and aftermarket support.