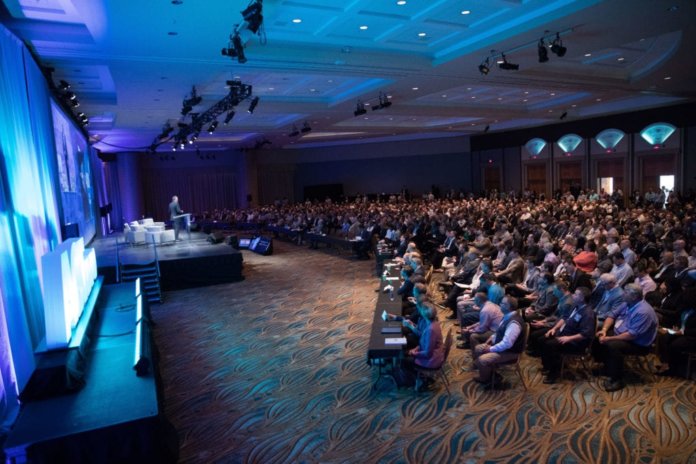 GNA has released the full agenda for the 10th annual Advanced Clean Transportation (ACT) Expo, North America's largest advanced transportation technology and clean fleet event.
The show, which will take place May 11-14, 2020, at the Long Beach Convention Center, will feature keynotes, plenary panels, workshops and roundtable discussions on the latest innovations and strategies in the clean transportation industry.
"In developing the agenda for the annual ACT Expo, we strive to bring together the leading fleet operators and other industry stakeholders to share insight into the business case behind their commitment to fuel efficiency improvement strategies and equipment, drivetrain electrification, renewable and gaseous fuels, autonomous and connected vehicle technologies and more," says Erik Neandross, CEO of GNA.
"For the busy fleet executive, ACT Expo is the one-stop-shop to learn about all of the latest advanced transportation technologies in the marketplace today and coming out tomorrow."
The four-day conference will provide educational sessions such as:
Battery Tech Workshop: Accelerating Second Life & Recycling
EV Charging Workshop: Innovative Hardware Solutions to Support Fleet Electrification and Control Cost
Connected Tech Workshop: The Power of AI as a Decision Tool
Ultra Clean HD Vehicle Summit: The Future of Ultra Clean
Taking the Fossil out of the Fuels: A Roundtable Discussion
To see the complete agenda, click here.
Shell, Daimler Trucks North America and Penske Transportation Solutions have all signed on as presenting sponsors of ACT Expo.
Registration just opened, with early-bird rates of $350 for fleets and $795 for industry registrations. Rates increase after Jan. 31, 2020. For more information, visit actexpo.com