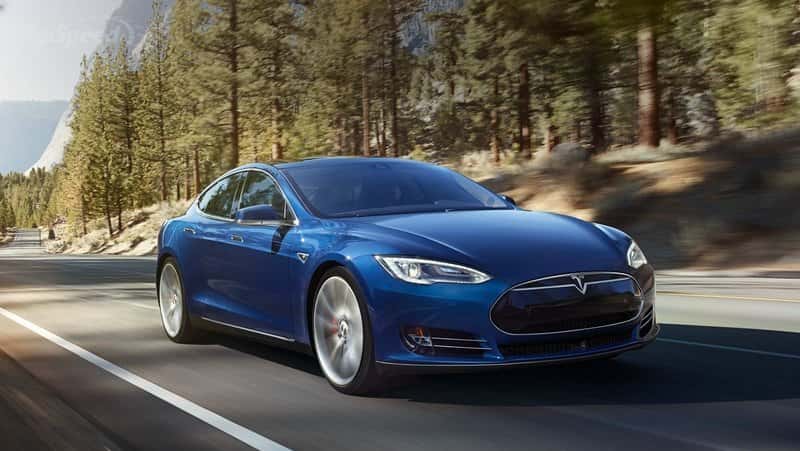 The 2015 Tesla Model S 70D was named the AAA Green Car of the Year, the motor club has announced. The Tesla tops 80 other green vehicles in the 2016 AAA Green Car Guide, an annual report published by the largest member of the AAA federation – the Automobile Club of Southern California and its Automotive Research Center.
The Tesla Model S 70D was joined by the BMW i3 and Volkswagen e-Golf SEL Premium as rounding out the top three.
"The Tesla Model S 70D has a 240-mile range, room for five, excellent power and steering, and fast-charge capability," says John Nielsen, AAA's managing director of automotive engineering and repair. "Add sleek styling, great acceleration and an air of sophistication that separates it from other alternative-fueled vehicles, and you see why the Model S 70D was our top vehicle this year."
The 2016 top five AAA Green Car of the Year vehicles are the following:
2015 Tesla Model S 70D;
2014 Hatchback BMW i3;
2015 Volkswagen e-Golf SEL Premium;
2016 Audi A3 Sportback e-tron Premium; and
2015 Subaru Outback 2.5i Premium.
Each of the 13 evaluations was scored on zero to 10 points. Scores were totaled to determine top vehicles. The guide summarizes vehicle specifications, test scores, data, and observations and lists its strengths and weaknesses.
Each year, the research center tracks significant changes to a vehicle from model year to model year. If no significant changes were made to the powertrain in 2016, a prior model year's results were used. Top green vehicle winners received AAA's environmentally friendly trophy made of sustainable bamboo and recycled aluminum.
"The research center's evaluators divided the vehicles into six categories, crunched the numbers and identified winners in each category," adds Nielsen. "They also recognized winners by price," he said. "The Tesla took three awards – Best Green Car over $50,000, the large car category winner and the AAA Green Car of the Year. In other categories, the best green car under $30,000 was the Mazda 3S Grand Touring, and the best green pickup is the Ford F-150 Supercab Lariat."
Tested vehicles were selected based on emission certifications from the California Air Resources Board and the U.S. Environmental Protection Agency (EPA) fuel economy ratings. Tests were performed at the Auto Club Speedway in Fontana, Calif., and on Southern California roads. The Society of Automotive Engineers, the EPA and the Automobile Club of Southern California developed the testing procedures.