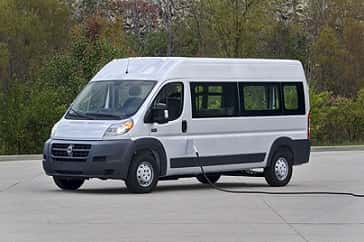 Zenith Motors LLC, a Kentucky-based electric vehicle manufacturer, has announced that its all-electric shuttle vans are California Air Resources Board approved and now eligible for a California voucher program.
The California Hybrid and Zero Emission Truck Voucher Incentive Project (HVIP) aims to help introduce fleet operators to sustainable truck and bus solutions by reducing the incremental cost of hybrid and electric vehicles.
Fleet owners that operate Class 2 or Class 3 shuttle vans in California can now apply for an HVIP voucher of up to $50,000 to buy a Zenith Motors model. Zenith says its shuttle vans seat up to 11 people and can travel up to 60 miles per hour with a range from 90 or 110 miles per charge, depending on the model chosen.
'We are extremely pleased … to be able to offer our California fleet owners a zero-emission shuttle van that is competitively priced compared to traditional gasoline-powered vehicles and less expensive to operate than gasoline-powered vehicles,' says William Yung, CEO of Zenith Motors LLC.