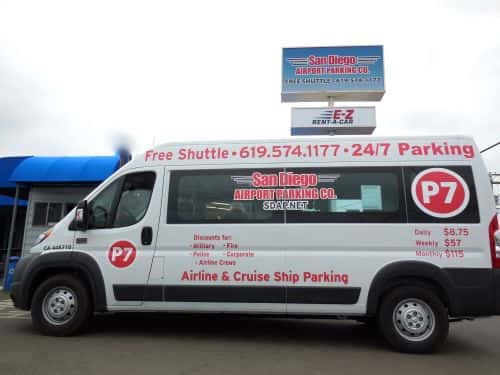 San Diego Airport Parking Co. (SDAP) has added two all-electric shuttle vans from Kentucky-based manufacturer Zenith Motors LLC to its fleet. Lisa McGhee, operations manager at SDAP, led the effort to look at alternate fuel vehicles.
'After seeing the Zenith vehicle at a conference and I liked what I saw, I started my research to see how it would meet our requirements,' explains McGhee, in a Zenith press release. 'A very thorough due diligence analysis was conducted taking into account the purchase price and ROI, including all of the operational cost. I evaluated the maintenance cost benefits, range per fill, energy consumed at our average speed, technology uniqueness and behavior of driving an EV vehicle, environmental benefits, the salvage value and any grant or rebates currently available.
"All of this was compared to other alternative fuel vehicles, and this analysis concluded that the Zenith Shuttle would be a perfect fit for SDAP to reduce our overall fleet costs and meet our emission goals," she continues.
According to Zenith, the vans are equipped with rear air conditioners and back-up cameras, and they average between 90 and 110 miles between charges. Zenith delivered the first electric shuttle to SDAP on May 2, and the second vehicle was delivered on July 2.
"So far, we love the shuttle, and so do our customers. The goal now is for SDAP to have three operating by the end of this year," says McGhee.
Photo courtesy of Zenith Motors LLC