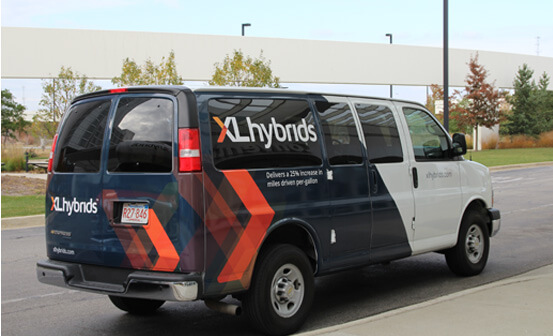 Boston start-up XL Hybrids Inc., a provider of electrification solutions for commercial and municipal fleets, has announced its XL3 hybrid electric drive system will be installed in 52 vehicles that serve five Massachusetts agency fleets.
The hybrid-electric vehicles will be deployed at the Department of Conservation and Recreation (DCR), Massachusetts Environmental Police, Department of Correction, Department of Developmental Services, and Department of Youth Services. The upgrades were made possible by support from the Massachusetts Department of Energy Resources and the Massachusetts Clean Energy Center, the company notes.
The State of Massachusetts placed the new order after seeing successful results from past trial conversions by XL Hybrids for the DCR and Environmental Police vehicles, according to the company. Those vehicle upfits, which are on a mix of Ford Transit vans, Ford E-Series Cutaways and Chevy Express vans, have saved 650 gallons of gas to date, and the agencies expect to save nearly 82,000 gallons over the life of the systems, says XL Hybrids.
The vehicles include the XL Link cloud-based, Big Data analytics system, which measures MPG performance and reports sustainability benefits.