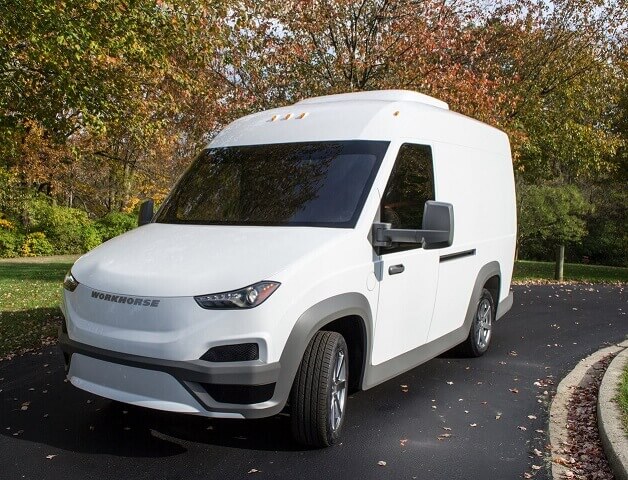 Workhorse Group Inc. is deploying what it calls the country's first fleet of all-electric, zero-emission cargo vans in the Bay Area, beginning next month.
In partnership with Ryder System Inc. – the exclusive maintenance provider for Workhorse's entire light- and medium-duty range-extended electric vehicle fleet in North America – the all-electric N-GEN vehicles are a clean solution for last-mile delivery and commercial work fleets, says Workhorse.
Vans for the pilot program, testing deliveries on live routes, will make their debut during an event at San Francisco City Hall on Wednesday, March 28, to welcome the first van to the city.
"Rolling out this history-making fleet of N-GEN vans in one of the most innovative cities in America is something myself and the entire team are extremely proud of," says Duane Hughes, Workhorse's president and chief operating officer. "This deployment is the first step towards transitioning the largest-growing segment in the truck business into a zero-emission stronghold."
Designed from the ground up by Workhorse, the cargo vans are built with ultra-low floors and a high-roof design, designed to improve worker efficiency and reduce physical stress on the knees and back while maximizing cargo space in a small footprint.
As an integrated component of Workhorse's offering, Ryder will support the EVs with a combination of warranty and maintenance services as part of the Ryder SelectCare fleet maintenance portfolio. Ryder offers a network of 800 maintenance facilities across North America to support Workhorse's EV fleet.
The N-GEN vans feature fast-charging capabilities and achieve a 100-mile all-electric range. In addition, a built-in Workhorse Metron telematics system tracks all parameters in real time to optimize performance and efficiency. Design options will include a collision-avoidance system, automatic braking, lane centering warning and patented HorseFly package delivery drone.