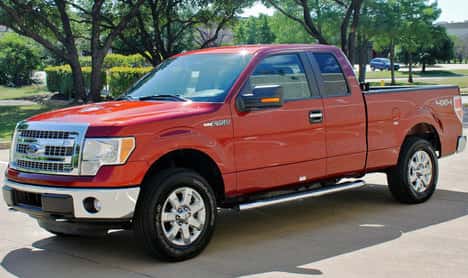 In an effort to curtail wait times for customers, Westport is initiating a program that will make its natural gas vehicles available directly at select Ford dealerships in the U.S.
Through the Westport Stocking Program – what Paul Shaffer, Westport Dallas' vice president and managing director calls a 'game-changer' – customers will not have to wait for a vehicle to be built when they want make a purchase. Instead, the product will be readily available at the dealership.
The company says a customer's wait time will be reduced by up to 120 days. According to Shaffer, this could be as few as 'a couple of days from placement of order to receipt of vehicle.'
Through the program, participating dealerships in Oklahoma, Texas, Alabama, Tennessee, Pennsylvania, Kentucky and Florida will be stocking a wide range of bi-fuel and dedicated Westport WiNG Power System compressed natural gas (CNG) vehicles, including the Ford F-150, F-250, the all-new Transit van and the F-59.
The U.S. Environmental Protection Agency recently approved Westport's WiNG Power System for model-year 2015 E-450s and F-450s, F-550s, F-650s and F-59s that feature the 6.8-liter V-10 engine.
Ford factory-installs a gaseous-prep package on these platforms to enable the engine to run on CNG. Westport completes the vehicle conversions through the Ford Qualified Vehicle Modifier program, which allows fleets to order and take delivery of their vehicles through standard dealer channels, and the converted natural gas vehicles keep the original equipment manufacturer's warranty.
The Westport Stocking Program 'allows fleets to take advantage of the benefits of CNG that much quicker,' Shaffer adds. It also affords fleets and customers the opportunity to test or demo the vehicles from their local Ford participating dealer.
Westport expects the program to be in place by early next year.
For more information or to participate in the Westport Stocking Program, contact fordsales@westport.com.