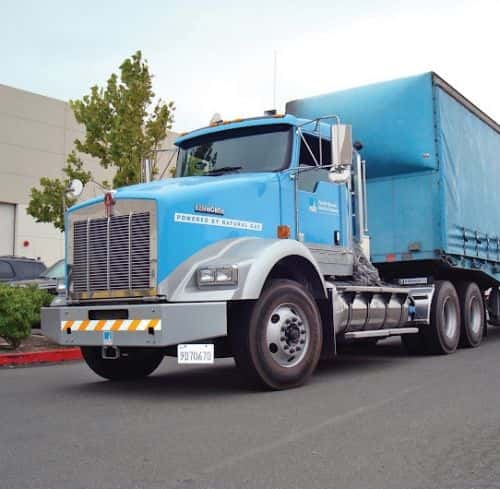 A lot has changed in the natural gas vehicle (NGV) space over the past couple of years, prompted largely by steady increases in gasoline and diesel prices – increases that have weighed heavily on fleet operators' bottom lines. That trend does not seem likely to abate, prompting NGV and engine developers to accelerate progress on their product roadmaps and drive cost-effective offerings into the marketplace.
Among these bustling bodies is Westport Innovations Inc., which has made several advancements recently in the competitive natural gas engine technology segment and strengthened relationships with major OEMs such as Volvo, Freightliner, Caterpillar and Ford.
Not surprisingly, the company's evolution closely matches that of the NGV sector overall, where natural gas platforms have moved from specific, limited applications – such as among urban bus fleets – into much wider circulation.
For instance, 15 years ago, Westport was focused on providing natural-gas-powered transit vehicles, particularly in U.S. Environmental Protection Agency non-attainment areas. The company's flagship 15-liter ISX natural gas engine was integrated into buses operating in high-pollutant areas such as Los Angeles, as well as in Beijing and elsewhere overseas.
'Natural gas had very clear value, in terms of emissions, and was well-supported,' Jonathan Burke, Westport's vice president of global market development, tells NGT News.
Fast-forward more than a decade, and Westport's various business units and partnerships – Westport HD, Cummins Westport Inc., Westport LD and Weichai Westport Inc. – have expanded the firm's reach to accommodate a growing appetite for NGVs among fleet operators and other consumers. Natural gas has emerged as a key next-generation transportation fuel based not only on better emissions performance compared to diesel, but also because the return on investment is handsome.
Today, the 15-liter ISX continues to be a mainstay in the heavy-duty trucking space, and the engine is 40% cheaper than it was five years ago, thanks to economies of scale. Cummins Westport's 8.9-liter ISL G has also been used heavily in medium-duty applications, with several thousand units deployed in 2011 alone, Burke says.
However, a 'significant gap' has existed for years, he notes. Heavy-duty highway trucking represents almost 20% of energy consumption in the transportation sector, and it is becoming more expensive – seemingly day by day – to meet these fueling needs. In turn, Westport and other players in the natural gas engine space, such as Navistar and Clean Air Power Ltd., have put the regional and interstate trucking markets at the top of their priority list.
For its part, Cummins Westport announced that a new engine capable of running on either compressed natural gas or liquefied natural gas, the ISX12 G, would enter full production in early 2013. This 12-liter, 330-400 hp platform, the company explained, is aimed at regional-haul truck, tractor, vocational and refuse applications.
Burke says a number of major trucking fleets are shifting some – or all – of their vehicles to natural gas as an enterprise-level risk-mitigation strategy. They are looking for both energy security and diversity, and natural gas is positioned nicely to offer these benefits.
However, he acknowledges that in order for NGVs to really take off, the most important consideration is financial in nature.
'The economics have to be very compelling. And that's not just the fuel-price differential,' Burke says. 'It's the vehicles' residual value. Also, can operators get predictable pricing over the long term?'
Much of this, of course, is not within Westport's control – or any other entity's, for that matter. Nonetheless, current and forecasted market conditions suggest that natural-gas-powered trucking will become more prominent in the near term.
Photo: An LNG-powered truck from Pacific Gas & Electric's fleet. Photo courtesy of Westport.