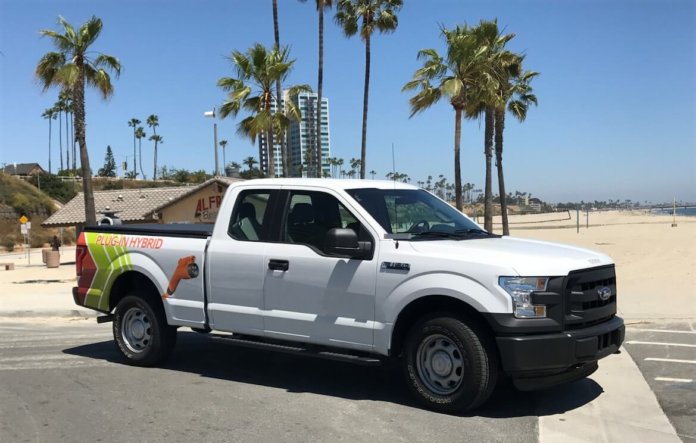 XL is upfitting a combined 38 and plug-in hybrid electric trucks and vans for the City of Seattle, Los Angeles County and the City of Long Beach, Calif., to improve fleet efficiency, increase miles per gallon (MPG) and reduce carbon-dioxide (CO2) emissions.
According to XL's estimates, the municipalities, which have aggressive emissions-reduction goals, expect to see a 25% increase in MPG on the hybrid electric models and a 50% MPG increase on the plug-in hybrid electric models compared to their standard gasoline fleet vehicles.
With XL's Fleet-Ready electrification technology, customers can improve fuel economy and reduce emissions without needing to invest in additional charging or fueling infrastructure – and with no impact on vehicle performance or driver requirements, the company claims.
XL says its hybrid and plug-in hybrid electric technologies both leverage regenerative braking to capture and store energy during the braking process. The company's plug-in hybrid system, which leverages a 15 kWh lithium-ion battery pack, can be charged using standard wall outlets or Level 1 and 2 chargers.
Long Beach is upfitting eight plug-in hybrid electric Ford F-150s and 11 hybrid Ford cargo vans; Los Angeles county is upfitting six hybrid Ford cargo vans; and Seattle is upfitting 13 hybrid Ford ambulances and cargo vans.
"The aggressive goals to reduce greenhouse-gas emissions are driving the priorities for many state fleets and utilities," comments Clay Siegert, co-founder and chief operating officer of XL. "The XL technology is one of the few ways that local city and county fleets can immediately move closer toward these goals in a cost-effective and scalable way without having to wait for charging or alternative fueling infrastructure to catch up to vehicle demand."