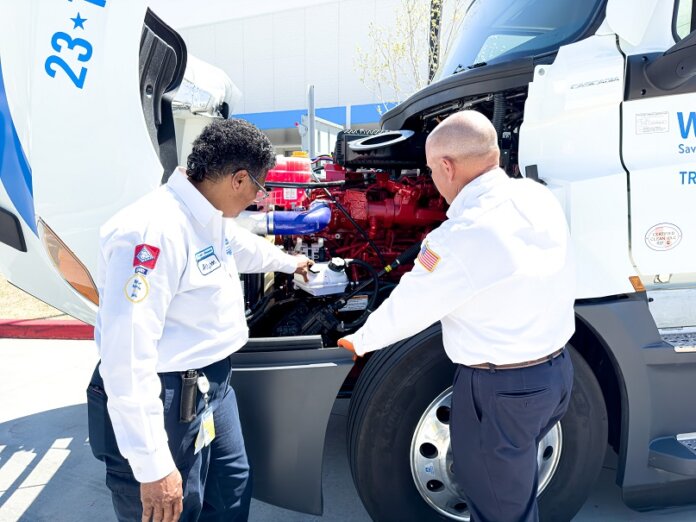 Walmart has rolled out the first of five heavy-duty natural gas vehicles powered by Cummins' X15N 15-liter compressed natural gas (CNG) engine. The Walmart truck will make its inaugural trip from Indiana to California, making stops along the way to refuel at Chevron CNG stations.
Last year, Walmart announced several initiatives among its Class 8 transportation fleet as the retailer pursues its goal to achieve zero emissions across global operations by 2040. The introduction of this CNG-powered truck is an important milestone in the retailer's journey, the company says.
"Walmart transportation is focused on the continuous piloting of solutions that aren't just changing the industry, but are having a lasting impact on the world," comments Fernando Cortes, senior vice president of transportation at Walmart. "We are proud to team with Cummins and Chevron to develop industry-leading advancements that pave toward a lower carbon future."
"Working with partners like Walmart to test new products like the X15N gives Cummins valuable real-world data that helps us validate our engines prior to moving into full production," adds Puneet Jhawar, general manager – spark-ignited products for Cummins. "Chevron has also been very helpful in our test; to help increase CNG fuel availability that will enable adoption of alternate technologies faster."
The companies note that the truck will be featured at the Advanced Clean Transportation (ACT) Expo in Anaheim, Calif., on May 1-4.