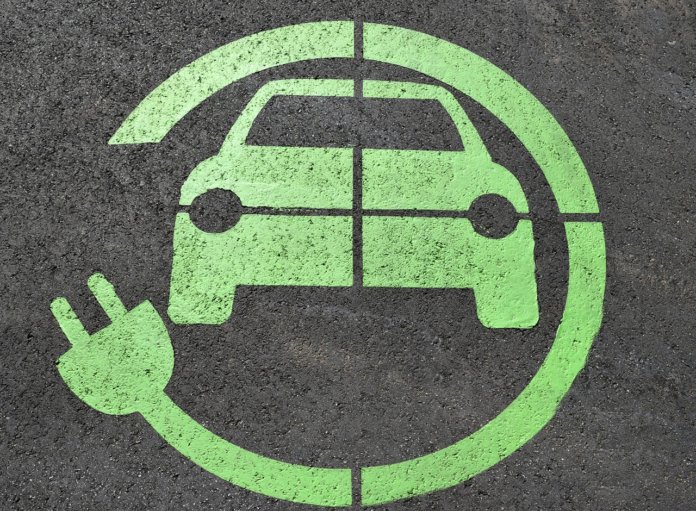 Virginia-based Electrify America LLC, a Volkswagen subsidiary created to help fulfill funding requirements under the automaker's "Dieselgate" settlement, has announced it will install more than 2,800 workplace and residential charging stations by June 2019 in 17 of the biggest metropolitan areas in the U.S. The newly announced plans are part of Electrify America's $2 billion investment in electric vehicle (EV) infrastructure and education in the U.S. over the next 10 years.
The 2,800 Level 2 charging stations will be located at approximately 500 sites, all with more than one charging station. According to Electrify America, Level 2 charging will provide for a charging speed up to 20-25 miles of driving range per hour, which would allow drivers to fully charge their EVs at their home or workplace.
Approximately 75% of the new charging station sites will be located at workplaces, with the remainder at apartment buildings, condominiums and other multi-family properties.
"One of the biggest barriers to the mass-market adoption of electric vehicles is access to chargers," says Mark McNabb, CEO of Electrify America. "Having chargers where people work – and live – will help them see that an electric vehicle can be their primary vehicle because charging is convenient and reliable at the places where they spend time."
Electrify America has selected EV infrastructure solution companies SemaConnect, EV Connect and Greenlots to build, operate and maintain the stations. The companies have committed to install 35% of all multi-family and workplace sites in California in designated low-income or disadvantaged community areas. Chargers installed under this program will be interoperable with the Electrify America charging network.
Workplace and multi-unit dwelling charging stations will be installed in six California metropolitan areas – Fresno, Los Angeles, Sacramento, San Diego, San Francisco and San Jose – as well as in Boston, Chicago, Denver, Houston, Miami, New York City, Philadelphia, Portland, Raleigh, Seattle and Washington, D.C.
"Electrify America's partnership with Greenlots ensures that this unprecedented investment supports a broader vision in which electricity is the fuel of the future," says Brett Hauser, CEO of Greenlots. "As we usher in a revolutionary convergence of the automotive and energy sectors, this nationwide infrastructure initiative to bring more chargers to workplaces and multi-unit dwellings is vital."
"The New York and Los Angeles markets are not only the two largest cities in the U.S., but represent more than 50 percent of the current EV driver populations," comments Jordan Ramer, founder and CEO of EV Connect. "We are honored that Electrify America recognized our significant presence and success in these very large markets and entrusted us with these very important opportunities."
"This is huge for the entire industry," adds Mahi Reddy, CEO of SemaConnect. "A rising tide lifts all boats, and this is something that will benefit everyone in the industry. It also helps consumers make an easier transition to electric vehicles. The more locations there are to charge vehicles, the more EVs we will see on the road."