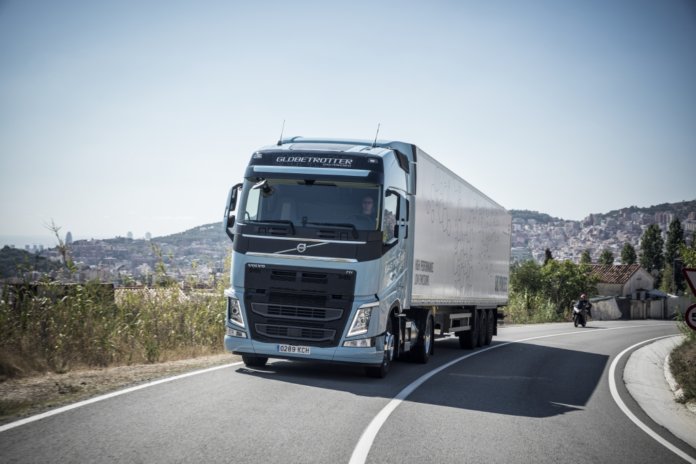 Sweden-based manufacturer Volvo Trucks has introduced Euro 6-compliant heavy-duty trucks running on liquefied natural gas (LNG) or biogas. The company claims the new Volvo FH LNG and Volvo FM LNG trucks have the same performance, drivability and fuel consumption as Volvo's diesel-powered models. Furthermore, their CO2 emissions are 20% to 100% lower compared with diesel, depending on choice of fuel.
The new Volvo FH LNG and Volvo FM LNG trucks are available with 420 hp or 460 hp for heavy regional and long-haul operations. In its announcement, Volvo says it will start selling the vehicles during spring 2018; however, the manufacturer does not mention plans regarding availability outside of the European market.
"With our new trucks running on liquefied natural gas or biogas, we can offer an alternative with low climate impact that also meets high demands on performance, fuel efficiency and operating range. This is a combination that our customers in regional and long haulage require," says Lars Mårtensson, director of environment and innovation at Volvo Trucks.
Instead of an Otto cycle engine, which is the conventional solution for gas-powered vehicles, the Volvo FH LNG and Volvo FM LNG are powered by gas engines utilizing diesel cycle technology, according to the company. Volvo says its 460 hp gas engine delivers maximum torque of 2300 Nm while the 420 hp version produces 2100 Nm. This is the same as Volvo's corresponding diesel engines. What is more, fuel consumption is on par with Volvo's diesel engines, but 15% to 25% lower than for conventional gas engines, the company adds.
The fuel used is natural gas in the form of LNG or biogas, known as bio-LNG. Both fuels consist of methane. If biogas is used, the climate footprint can shrink by as much as 100%, and if natural gas is used, the reduction is 20%, according to Volvo. This relates to emissions from the vehicle during usage, known as tank-to-wheel.
In order to maximize the driving range, the tanks are filled with LNG, which is stored at 4-10 bar pressure at a temperature of -140 to -125 °C. The biggest fuel tank variant contains enough LNG for a range of up to 1000 km. Refueling takes about the same time as filling up with diesel. When driving, the fuel is warmed up, pressurized and converted into a gas before it is injected into the engine. In order to ignite the gas, a tiny quantity of diesel is added at the moment of injection. According to Volvo, a 100% reduction of CO2 emissions requires that fossil diesel is replaced with HVO (Hydrogenated Vegetable Oils) and combined with bio-LNG.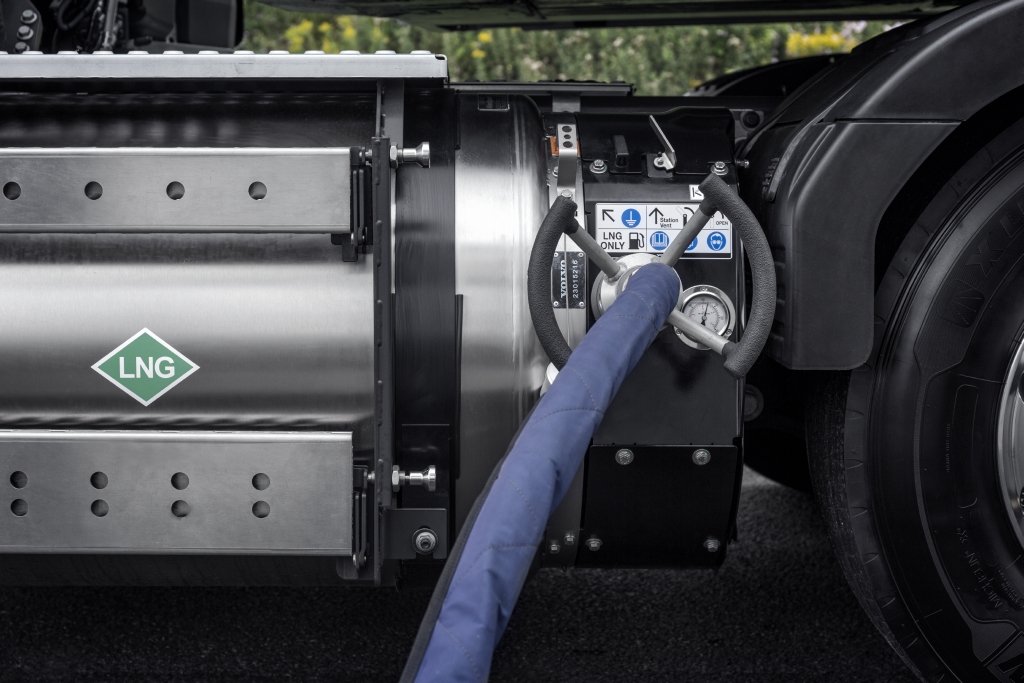 Volvo Trucks says it is now working together with gas suppliers and customers to develop the expansion of LNG infrastructure in Europe. This development is also being supported politically in many countries and by the EU. A strategy for expanding LNG infrastructure is also included in the European Commission and member states' action packages for securing Europe's long-term energy supply, the company notes.
"Natural gas offers clear climate upsides, it is competitively priced in many countries, and there are sufficient reserves to justify large-scale use. Our focus on LNG vehicles is creating new prerequisites for our customers to run fuel- and cost-efficient operations. At the same time, we're making it possible for heavy truck operations to considerably reduce their climate impact," says Mårtensson.