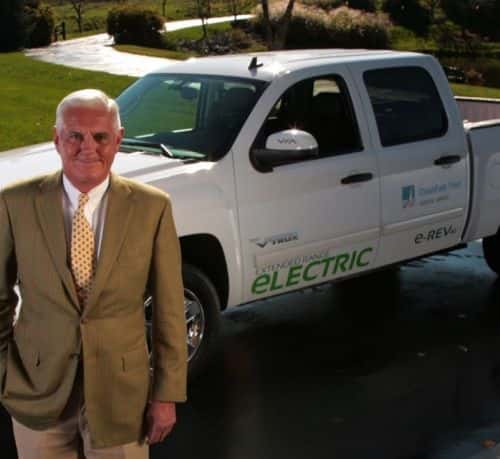 VIA Motors, a privately held electric vehicle (EV) development and manufacturing company, says it is planning to unveil an extended-range electric pickup truck, SUV and van at the North American International Auto Show in Detroit next month.
David West, the company's chief marketing officer, tells NGT News that the vehicles will serve as a 'hedge against fuel prices for fleets.'
He notes that even with battery prices as high as they are today, the economics of EV-pickup deployment among fleets are attractive, with fuel savings reaching up to $500/month per unit, depending on factors such as driving habits and conditions. Moreover, VIA Motors' suppliers suggest that battery prices will likely drop as much as 50% over the next few years.
According to VIA Motors, the company has already begun taking orders for the electric pickup from large fleet customers and intends to concentrate its marketing and sales efforts on fleet operators before rolling out the platform to the general public. Depending on the volume commitment, the electric pickup trucks cost between $65,000 and $79,000 per unit. Those figures exclude the $7,500 federal tax credit that is currently available or other incentives.
The product suite, known as eREV vehicles, was spearheaded by Bob Lutz, who was vice chairman of General Motors until 2012 and was an instrumental player in the development of the Chevy Volt EV. VIA Motors' proprietary 650 V eREV drive system, the V-Drive, was specifically engineered for use in full-size vehicles. The company says it uses a 'streamlined second-stage manufacturing process' to integrate the powertrain into new OEM products.
The result is the VTRUX line, which offers a 40-mile dedicated electric-mode range – powered by lithium-ion batteries, and up to 400 miles of extended operation using an onboard gasoline/electric generator. In typical daily driving, the vehicle averages over 100 mpg, VIA Motors notes.
The company says production of the eREV pickup truck will start next year, and the full line of SUVs, vans and other full-size vehicles will build to 20,000 units annually over the next few years.
Photo: VIA Motors