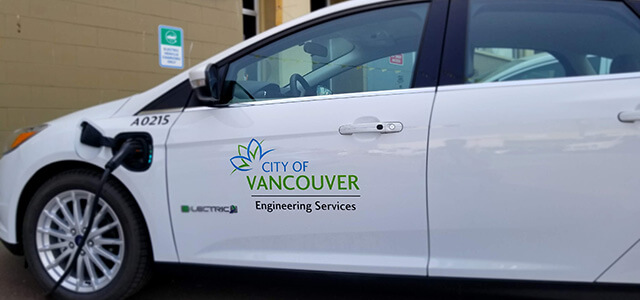 Through a new fuel contract with Canadian energy company Suncor, the City of Vancouver, British Columbia, is switching all of its diesel vehicles to renewable diesel.
The city expects the switch to reduce Vancouver's emissions to 50% below 2007 levels by the end of next year.
"This new contract concretely demonstrates our commitment to greening our operations and deriving 100 percent of our energy from renewable sources," says Jerry Dobrovolny, general manager of engineering services. "This shift in fuel, in conjunction with the ways we are optimizing and electrifying our fleet, proves that we are walking the talk and finding innovative ways to respond to climate change and its devastating impacts."
The current 5% biodiesel vehicles, making up 55% of the city's fleet of vehicles, will be switched to the 100% renewable fuel source. The shift, according to the city, will help achieve the goals of Vancouver's Renewable City Strategy and Greenest City Action Plan.
The Renewable City Strategy encourages the city to elevate its purchasing power to accelerate the adoption of renewable energy and recognizes that, due to its large fleet, a shift in fuel providers will result in a significant emissions reduction. The Greenest City Action Plan sets a 2030 target of a 50% reduction in emissions from city operations over 2007 levels. With the planned implementation of 100% renewable fuel in the diesel fleet, this target will be achieved next year.