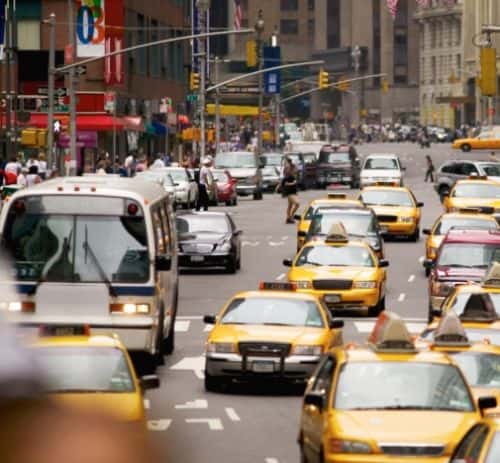 This week, the U.S. Department of Transportation (DOT) announced that it was targeting more than $825 million in discretionary federal funds this year to bolster the nation's transit infrastructure, upgrade transit vehicles and promote clean-fuel advancements.
The DOT's Federal Transit Administration (FTA) is tasked with dispersing funds through three main channels that fall under the FTA's Bus and Bus Facilities and Clean Fuels programs. The majority of the capital made available this week is fattening a pair of initiatives within the Bus and Bus Facilities program: the State of Good Repair (SGR) and Bus Livability initiatives.
Specifically, $650 million will be dedicated to SGR projects, which focus on the rehabilitation of public-transit infrastructure such as terminals and bus stops, as well as on transit fleet management. Funding for the SGR Initiative was first made available in May 2010, and more than $1.5 billion will have been pumped into 300+ projects by the end of this year.
Another $125 million is going toward the Bus Livability initiative, the DOT explains. Projects that fall under this program are mainly intended to provide easier access to transit services, reduce congestion and better serve senior citizens and people with disabilities.
The Clean Fuels program is netting $51.5 million to further its overall mission of improving air quality in U.S. towns and cities by reducing transit buses' ozone and carbon monoxide emissions.
This funding will likely be a boon for the advanced transportation sector, with the FTA seeking grant applicants that are buying clean-fuel buses and vans or investing in recharging infrastructure. The money is also intended to support the development and marketing of advanced propulsion technologies for transit buses.
Indeed, the FTA is allowing a wide variety of technologies to come forward with grant proposals. Projects related to biodiesel, electric and hybrid-electric propulsion are applicable, along with any transit options that 'exhibit equivalent or superior emissions reductions to existing clean fuel or hybrid-electric technologies.'
More information on the process for submitting proposals can be found at fta.dot.gov/bus and fta.dot.gov/cleanfuels. The DOT says it plans on announcing fund recipients this summer.