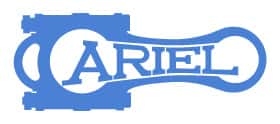 Ariel Compressors has been chosen to provide the compressed natural gas (CNG) compressors for 12 new CNG stations that were announced as part of a $100 million expansion by UPS. The 12 CNG stations will feature Ohio-made Ariel gas compressors packaged by ANGI Energy Systems, and TruStar Energy will install the units.
The $100 million project is part of UPS' ongoing commitment to diversify its fuel sources and reduce its environmental impact. The company currently operates one of the largest private alternative fuel and advanced technology fleets in the U.S. Its current fleet includes over 6,840 alternatively fueled vehicles. In addition to the 12 new CNG stations, UPS is also adding 380 CNG-powered Kenworth tractors to its domestic fleet.
Ariel offers separable reciprocating compressors engineered specifically for CNG. Ariel CNG compressors also feature ultra-low emission packings, which are used to reduce fugitive emissions at CNG stations.