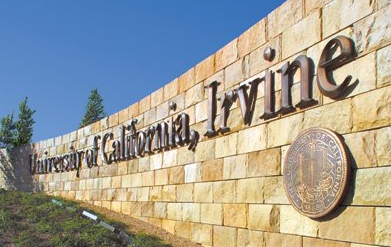 The University of California, Irvine (UCI) says it is acquiring 20 battery-electric BYD buses for $15 million that will serve in the campus' student-funded and -operated Anteater Express shuttle service.
According to the university, this move will make the college campus the first in the nation to convert its buses to an all-electric fleet.
As reported, the vehicles are being built at the company's Lancaster, Calif., plant to roll onto campus for the 2017-2018 academic year, joining a hydrogen electric bus to provide more than 2 million pollution-free rides annually. Undergraduates voted to pay up to $40 per quarter to the Associated Students of UCI (ASUCI) to cover the bus purchase and other costs. Individual rides are free.
Whereas other schools have added some alternative energy transportation in recent years, UCI is the first to completely scrap its traditional diesel fuel-powered buses, officials say.
"Thanks to a phenomenal partnership between our student organization and the divisions of Student Affairs and Administrative & Business Services, this fall, we will move our students in a fleet of zero-tailpipe-emission vehicles and be the first university in the country to do so," says Dan Dooros, associate vice chancellor of student affairs.
"UCI is taking an important step, becoming the first college campus in the country with an all-electric transit fleet," says Stella Li, president of BYD America. "This forward-looking decision is proof of what many in higher education already know: that electric vehicles aren't a far-off technology of the future, but are here and ready to be put to use today. BYD is proud to be providing these 20 high-quality, California-made buses to UC Irvine."
The 20 electric buses being built by BYD will feature UCI colors and emblems, as shown.
ASUCI President Tracy La credits past ASUCI leaders for a student referendum in 2013 that called for the expansion and update of the popular, sometimes overcrowded, campus system.
She says the measure was able to pass thanks to a requirement that the updated buses use clean energy. Last year, a student survey found that out of an array of transportation options, the top priority was providing electric buses over conventional models.
"It's a lot quieter, a lot cleaner," La says of the ride on one of the hydrogen-electric buses already in service.
The university says going all-electric supports its pledge to emit net-zero-carbon greenhouse gases from buildings and vehicles by 2025. Per its goals, UCI will slash tons of carbon dioxide and harmful soot annually by replacing diesel with electric buses.
"The hydrogen-electric bus emits no carbon – neither does the battery electric bus," says engineering professor Scott Samuelsen, who heads the National Fuel Cell Research Center. He notes that although the production of hydrogen power and plug-in electricity does generate carbon dioxide – the leading greenhouse gas contributing to climate change – technology advances will make those energy sources carbon-free in the next few years.
"I'm very excited and proud to be part of a university that's committed to making great strides toward a more sustainable future for us all," La says.