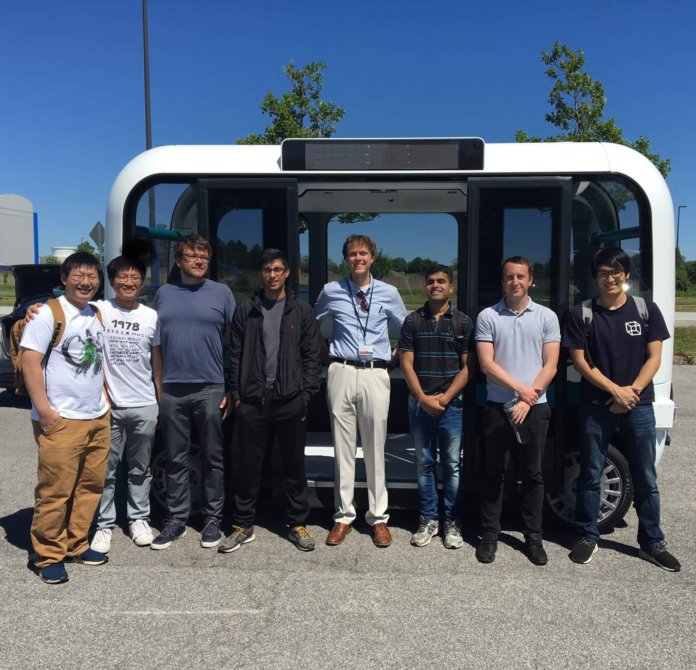 Robotic Research LLC and Local Motors have initiated operations of the Olli autonomous electric shuttle at the University at Buffalo (UB) in Upstate New York.
UB will use the Olli for autonomous vehicle education and mapping and will also test the shuttle for campus transportation. The project is being co-managed by the New York State Energy Research and Development Authority and the New York State Department of Transportation.
Created in 2016 by Local Motors, a subsidiary of LM Industries, the vehicle is a 3D-printed, self-driving shuttle. Robotic Research is an engineering and technology company providing advanced autonomy software and robotic technology and solutions for commercial and federal customers.
"We are pleased to partner with the University at Buffalo and the State of New York to implement and customize Olli for their mobility testing and sustainability strategies," says Matthew Rivett, Local Motors' executive vice president. "This partnership showcases how campuses, states and others can invest in and explore the future of transportation. Local Motors looks forward to assisting UB and future partners on practical solutions and research opportunities for mobility challenges."
"We're excited to have the Olli shuttle on campus, advancing the state as a leader in driverless technology while expanding our knowledge of human-automation interaction, critical to understanding artificial intelligence and machine learning," adds Venu Govindaraju, UB's vice president of research and economic development.