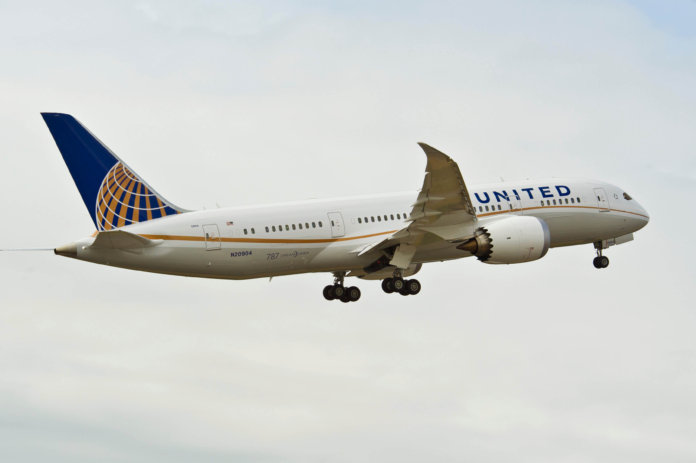 United Airlines has committed to reducing its own greenhouse-gas (GHG) emissions 50% by 2050, further strengthening the carrier's ambition to be "the world's most environmentally conscious airline."
United's pledge to reduce GHG emissions by 50% relative to 2005 represents the equivalent of removing 4.5 million vehicles from the road each year, or the total number of cars in Los Angeles and New York City combined. The airline will continue to invest in the company's ongoing environmental initiatives to support this commitment, including expanding the use of more sustainable aviation biofuels; welcoming newer, more fuel-efficient aircraft into its fleet; and implementing further operational changes to better conserve fuel.
"At United, we believe there is no point in setting challenging and ambitious goals without also taking tangible steps towards achieving them, especially when it comes to securing the health of our communities and our planet," says Oscar Munoz, United's CEO. "While we're proud to be first U.S. carrier taking such an ambitious step, it is a distinction we look forward to sharing as the rest of the industry catches up and makes similar commitments to sustainability."
To celebrate the commitment, United recently operated a flight from its hub in San Francisco to Zurich with the carrier's most fuel-efficient aircraft – the Boeing 787 – via a blend of sustainable aviation fuel supplied by World Energy's California-based AltAir Fuels. The airline used 16,000 gallons of biofuel at a 30/70 blend with conventional jet fuel for the flight to Zurich, representing the longest transatlantic flight to date – and longest by a U.S. airline – powered by a biofuel volume of this size, claims United.
United says it has sourced more than 2 million gallons of sustainable aviation biofuel since 2016.