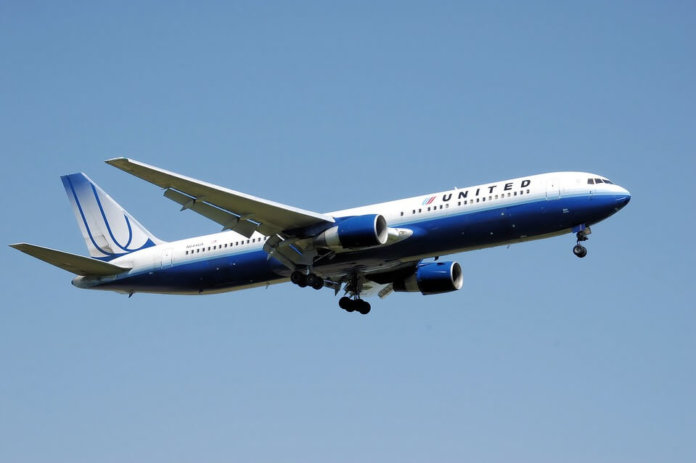 United Airlines has carried out a flight combining the use of aviation biofuel, cabin waste reduction, carbon offsetting and operational efficiencies.
Today's departure of the Flight for the Planet represents what the airline calls "the most eco-friendly commercial flight of its kind in the history of aviation."
United is using the Flight for the Planet to evaluate measures of flying as sustainably as possible using current technology, resources and fuel-saving procedures. The flight departed from gate B12 at United's hometown hub of Chicago O'Hare for its "eco-hub" in Los Angeles, where sustainable aviation biofuel has helped power all the airline's flights from the Southern California hub since 2016.
"The historic Flight for the Planet showcases United's philosophy of working together to find new and innovative ways to lead us into a more sustainable future," comments Scott Kirby, United's president. "As an airline, we see our environment from a unique perspective every day, and we know we must do our part to protect our planet and our skies."
The Flight for the Planet further illustrates United's commitment to reduce its carbon footprint 50% by 2050.
United is powering the Flight for the Planet using a 30/70 blend of low-carbon, sustainable aviation fuel, provided by Boston-based World Energy, and traditional jet fuel. The biofuel alone achieves more than a 60% reduction in greenhouse-gas emissions on a lifecycle basis compared to traditional jet fuel, according to the airline. United recently renewed its contract with World Energy, agreeing to purchase up to 10 million gallons of aviation biofuel over the next two years.
United is offsetting the remainder of the flight's emissions via the airline's new carbon-offset provider, Conservation International (CI). CI now partners with United on the airline's consumer carbon-offset program – Eco-Skies CarbonChoice – and together, the two allies will focus on CI's mission to promote nature-based solutions to climate change.
United notes it has made significant investments in a modern, fuel-efficient fleet while implementing operational and procedural changes to drive fuel conservation. The Flight for the Planet is demonstrating single-engine taxiing, air traffic control prioritization and a continuous descent approach into Los Angeles, which saves fuel while also reducing noise impact to the city. United is operating the flight using its Eco-Skies livery Boeing 737-900ER, which, on average, carries passengers 77 miles on a single gallon of fuel.
Additionally, 40% of United's eligible ground service equipment (GSE) is electric-powered, with more than 70% of the airline's ground operation at its Los Angeles eco-hub using electric GSE equipment.
As for cabin waste reduction, United implemented recyclable or compostable serviceware, among other measures.