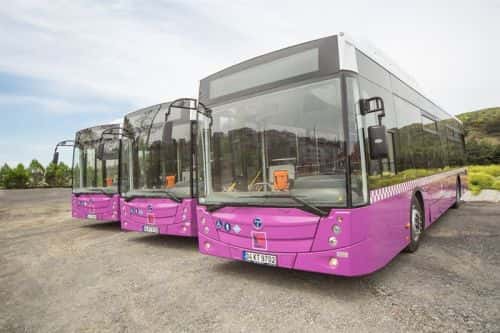 Public transit operator Istanbul Otobus recently took delivery of its first Avenue compressed natural gas (CNG) buses, manufactured by TEMSA and equipped with Allison Transmission's Torqmatic Series transmissions and 300-hp ISL G natural gas engines from Cummins Westport.
'We prefer more comfortable, economical and safer transportation models – therefore, we gave preference to TEMSA's Avenue CNG vehicles,' says Abdullah Yasir Sahin, general manager of Istanbul Otobus. 'Allison fully automatic transmissions, with recognized CNG engine compatibility, were the inevitable option for continuous stop and start operations.'
Allison's Torqmatic Series is designed for city buses with engine power up to 410 kW. The T350R transmission installed in the TEMSA buses has six forward and one reverse gear and is equipped with advanced electronic controls. Continuous power is transferred smoothly during each gearshift while engine torque is multiplied at launch, enhancing CNG engine performance, the company says.