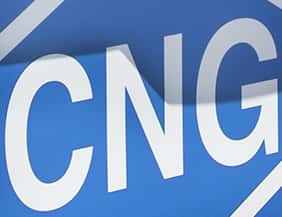 The Engineer's Office in Trumbull County, Ohio, recently demonstrated its four new compressed natural gas (CNG) trucks and announced that it has committed to replacing the rest of its diesel trucks, as well, according to a report from the Tribune Chronicle.
As reported, the county won grants from both the Eastgate Regional Council of Governments and the Congestion Mitigation and Air Quality Improvement program to fund the vehicle purchase.
With the grants, the four 2017 Freightliner CNG tandem axle trucks cost the county $193,167 – only 20% of the total cost.
Jack Simon, coordinator of special projects for the Trumbull County Engineer's Office, says that the trucks will be used for snow removal and the hauling of equipment.
According to the report, part of the grant agreement required the county to completely scrap the diesel vehicles being replaced.
Looking ahead, Simon says that the county intends to replace its entire fleet – it currently has 30 diesel-powered vehicles – with CNG vehicles in the future.