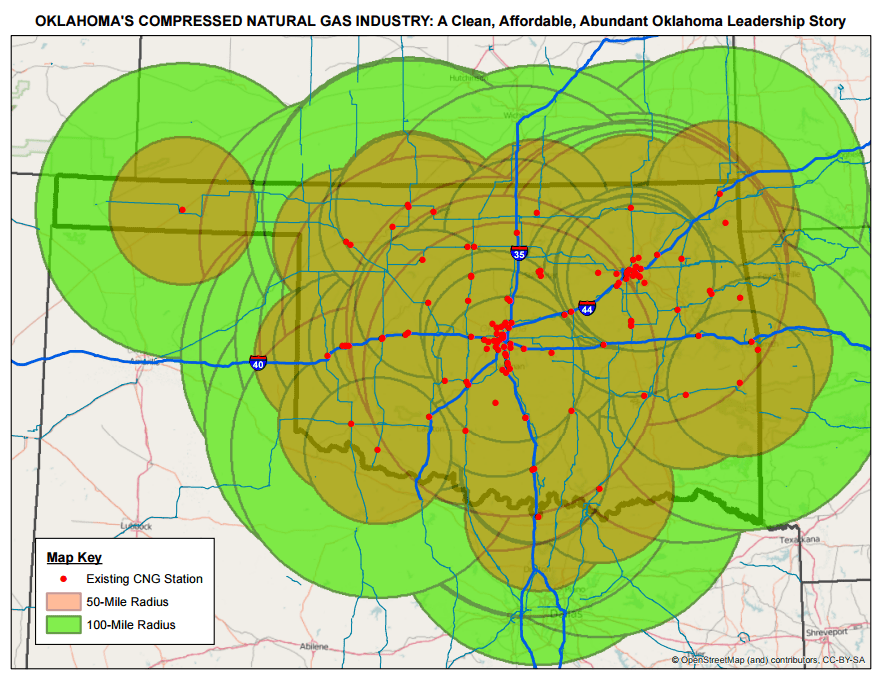 Facing a budget shortfall of an estimated $1.3 billion, legislators are proposing to cut a number of tax incentives, including those for natural gas vehicles (NGVs) and fueling stations. This has prompted a response from NGV trade group NGVAmerica, as well as companies such as Ford, Sparq Natural Gas and UPS, to speak out in favor of retaining incentives that they say benefit all of the citizens of Oklahoma.
In an open letter to the state, NGVAmerica President Matthew Godlewski casts Oklahoma as a leader in the move toward compressed natural gas (CNG) vehicles and stations. In 2009, 2010 and 2011, Oklahoma passed several incentive programs for CNG vehicles and stations. This includes a tax credit that covers up to 45% of the incremental cost of a new original equipment manufacturer vehicle, excluding electric vehicles. The state also offered a tax credit for up to 75% of the cost of installing commercial alternative fueling infrastructure, including CNG stations.
This has led to a 79% growth in the availability of CNG stations in Oklahoma, and the state can claim to have the most CNG infrastructure per capita in the U.S., according to NGVAmerica. Godlewski also points out in his letter that NGV drivers have saved an estimated $85 million since the tax credits were enacted and, if the credits are allowed to continue, could save an additional $55 million over the next four years. According to NGVAmerica, when accounting for fuel excise tax payments and sales taxes on new equipment and vehicles, the tax credits have netted the state approximately $18 million. Over the next four years, NGVAmerica projects further net savings of over $13.6 million if the tax credits are left in place.
The proposed tax moratorium, S.B.977, would suspend the tax credits from June 1 of this year until July 30, 2018. Low oil prices have created less revenue for Oklahoma, which is dependent on the oil and natural gas industries for a substantial portion of its tax revenue. Oklahoma employs approximately 900 CNG vehicles in the state fleet, with hundreds more utilized in local and city municipalities.