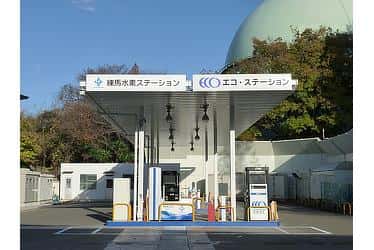 Toyota Motor Corp., Nissan Motor Co. Ltd. and Honda Motor Co. Ltd. have agreed on key details regarding a new joint support project for the development of hydrogen fueling infrastructure in Japan. The collaboration was initially announced in February.
In addition to partially covering the operating costs of hydrogen stations, the three automakers say they have agreed to help infrastructure companies deliver the best- possible customer service and create a convenient refueling network for owners of fuel cell vehicles (FCVs).
The joint project (conducted alongside the Japanese government's support for hydrogen stations) will partially cover hydrogen station operating expenses incurred by infrastructure companies. Furthermore, project partners will jointly raise awareness regarding these support measures, in order to encourage new companies to enter the hydrogen supply business.
Financial assistance will be provided through the Research Association of Hydrogen Supply/Utilization Technology, which is setting up a project to stimulate demand for FCVs.
Photo courtesy of Toyota: A hydrogen fueling station in Nerima ward, Japan