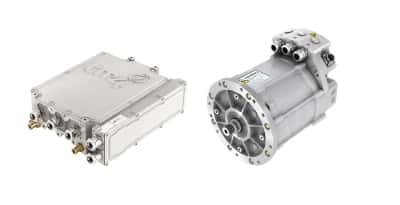 TM4 will act as the developer of the electric powertrain in the pre-development phase of a joint project that also includes PSA Peugeot Citroen, Exagon Motors, Hydro-Quebec and the Gouvernement du Quebec.
TM4 says it will develop a new, highly efficient and high-performance electric drivetrain. This system will be an evolution of the TM4 MOTIVE series, consisting of permanent-magnet electric motors and power electronics specifically designed for passenger cars and light-duty vehicles. This new powertrain will be designed and manufactured at TM4's headquarters in Boucherville, Quebec.
"TM4 is thrilled to be working with partners recognized for their technological expertise vanguard," says Robert Baril, chief operating officer of TM4. "Already well established as a supplier of electric powertrains in the commercial transport sector, this partnership represents a major breakthrough for TM4 in the passenger car industry."
In 2004, TM4 developed and produced a four-wheel drivetrain system for a technology demonstrator vehicle, the Peugeot Quark. In 2006, TM4 also developed wheel motors for the concept car Citroen C-Metisse.