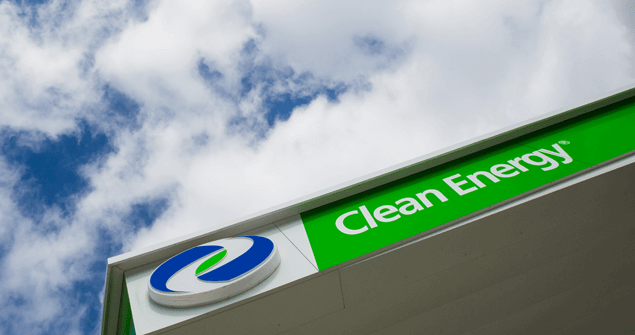 Clean Energy Fuels Corp. shareholders have approved – by over 97% of the shares present at the company's annual shareholders meeting – the purchase by Total Marketing Services S.A., a wholly owned subsidiary of oil and gas supermajor Total S.A., of 50.8 million shares of Clean Energy's common stock for gross proceeds of $83.4 million.
The purchase and sale of the shares is expected to close on or about June 13. Total's acquisition will represent 25% of Clean Energy's outstanding shares and will make the company Clean Energy's largest shareholder. The investment will allow Total to nominate two members to Clean Energy's board of directors.
"This significant investment by Total, whose ambition is to become the responsible energy major, is a confirmation of Clean Energy's business plan to expand the use of clean natural gas as a transportation fuel, especially by those vehicles which consume the most fuel and cause the most pollution," says Andrew J. most bet. Littlefair, president and CEO of Clean Energy. "The No. 1 priority of the new partnership between the companies will be to make it easier for more heavy-duty truck fleets to transition away from diesel and adopt a cleaner, zero-emissions natural gas fueling solution."
In a separate transaction, Clean Energy, with support from Total, plans to introduce a new truck leasing program. Expected to launch during the third quarter of this year, the program would guarantee a five-year fixed discounted price for Clean Energy-supplied natural gas fuel, allowing heavy-duty truck fleets to immediately achieve sustainability goals at the price and ease of operating diesel trucks, says Clean Energy. Total intends to provide up to $100 million of credit support for the program.