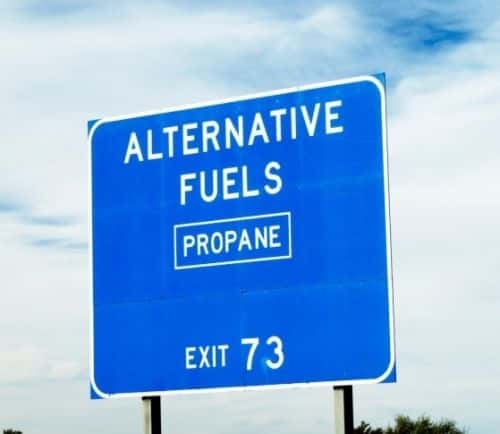 Two small-business owners in North Miami, Fla., recently completed a plan that repurposed a commercial property on 119th St. in the city from a laundry facility and mini-mart to a state-of-the-art alternative fuel station.
Years ago, the laundry that Andrew Gold and business partner Abdul Razzak Khanani owned was operating on a propane-fired boiler. There were no spots nearby for consumers to buy propane, so the partners took advantage of the 1,000-gallon tank on site and began selling LPG on a retail basis. Norgetown Propane was born.
Fast-forward to today, and the mini-mart has been razed, and Norgetown's headquarters has evolved into the only public-access propane autogas station anywhere near Miami. Gold tells NGT News that providing fuel for propane vehicles is an immense opportunity for companies like his.
'It's a coming trend,' he says. 'We really see this as the future of the industry.'
Last week, Norgetown welcomed the public and local dignitaries to a ribbon-cutting at the company's HQ. The site has undergone a complete facelift, courtesy of a 50/50 partnership between Norgetown and the North Miami Community Redevelopment Agency, which is focused on helping businesses improve their facilities and, in turn, attracting new commercial activity.
The above-ground 1,000-gallon propane tank at 1005 NW 119th St. is gone, replaced by a 2,000-gallon underground tank. That installation required 'major pumps,' Gold says, in order to get the gas out of the ground at the rate Norgetown wanted.
Ultimately, the company installed a 7.5 hp pump that yields 10 gallons of propane to the nozzle in 30 seconds. There are four autogas dispensers on site, and the facility is manned 24/7.
Norgetown is leaning on propane giant AmeriGas in order to push its autogas program forward. AmeriGas will help Gold and his team get in front of the big fleets in the Miami area to talk about vehicle conversions and offer fuel-supply agreements.
And in time, the station on 119th St. won't be the only game in town. Norgetown is working to develop a second site about five miles north of its current facility that will supply autogas exclusively. The company is also looking at a third site in Broward County, in the Fort Lauderdale/Oakland Park area.