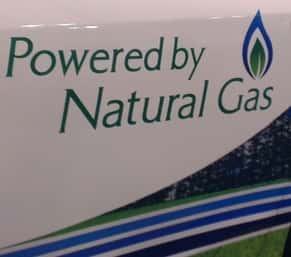 Lower Providence Township is a small Pennsylvania community located just outside King of Prussia and less than 20 miles from Philadelphia. For some time now, township officials have been eyeing natural gas as a potential fuel for their municipal fleet.
In terms of fuel availability for natural gas vehicles (NGVs), the area is a relatively good one. Natural gas utility PECO operates two public-access compressed natural gas (CNG) facilities in Berwyn (to the southwest) and Plymouth Meeting (to the southeast), and Lehigh Gas supplies CNG at an Exxon station in King of Prussia.
These three fast-fill stations are all within about 10 miles of Lower Providence. That kind of proximity to CNG would be a dream come true for a number of fleets that are getting crushed by $4.25/gallon diesel. Or for yours truly, based in Connecticut, who will pay about $4.09/gallon for gasoline when he fills up this afternoon and makes his 35-mile commute.
But 10 miles isn't close enough to make switching to NGVs cost-competitive for Lower Providence.
During its meeting last week, the township's board of supervisors voted to halt plans to pursue a $44,000 state grant (which Lower Providence would have matched) for converting three heavy-duty plow/dump trucks to CNG.
BAF Technologies, an NGV conversion specialist that Westport recently acquired, quoted the township with a conversion cost between $24,000 and $30,000 per vehicle. When the board discussed the matter back in February, the consensus was that if they performed those conversions on newer trucks, Lower Providence would realize a return on investment.
However, fuel availability – or the lack thereof – derailed those ROI projections. Evidently, a new CNG station was going to be sited much closer to the trucks' home base, at Audubon Rd. and Trooper Rd. right in the township. Lower Providence's nascent NGV initiative hinged on that CNG station being built.
But it's not being built – at least not now. So, the township has stepped back from its original plans and might turn to other state programs aimed at light-duty NGVs.
The intention here is not to pass judgment on Lower Providence's decision. After all, it takes an awful lot of CNG to drive a 28,000-pound truck on a 20-mile round-trip fueling excursion. It's not much of a surprise that the board's cost-benefit analysis fell apart.
Rather, the case of Lower Providence speaks volumes about the razor-thin line that fleets often face. NGV conversion costs are a critical element. Fuel availability is critical. And neither is sufficiently accommodative at the moment to make natural gas a shoo-in.
However, as conversion costs decrease and CNG refueling infrastructure – both public and private, small- and large-scale – becomes more prevalent, it will be more straightforward for fleets such as those in Lower Providence to usher in NGVs.