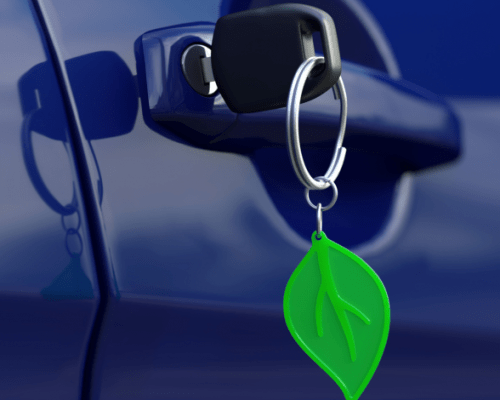 In Kelley Blue Book's just released 10 Best Green Cars of 2015, the all-electric BMW i3 has taken the No. 1 spot for the second year in a row.
Each year, the KBB.com editors compile a list of the most efficient vehicles available and then pick 10 standouts 'boasting the best combinations of efficiency, value and overall appeal' and featuring a variety of price ranges and powertrains.
'The list of 'green' vehicle standouts continues to blossom, and with strict Corporate Average Fuel Economy requirements coming down the pipeline, auto manufacturers are making stronger advancements each year in creating more environmentally friendly vehicles,' comments Jack R. Nerad, executive editorial director and executive market analyst for Kelley Blue Book's KBB.com.
The list of 10 best cars includes a total of nine vehicle repeats from last year's list. In 2014, the Lexus ES 300h rang in at No. 9; this year, the vehicle is not included.
Instead, the Toyota Camry Hybrid, which was not on last year's rankings, has made the cut at No. 8.
The 2015 rankings are as follows:
1. BMW i3
2. Volkswagen e-Golf
3. Nissan Leaf
4. Toyota Prius
5. Honda Accord Hybrid
6. Tesla Model S
7. Chevrolet Volt
8. Toyota Camry Hybrid
9. Ford C-Max Hybrid
10. Volkswagen Jetta TDI
  Â
Nerad describes the No. 1 BMW i3 as "an electric car that can sprint to 60 mph in just over seven seconds."
"And if 81 miles of electric range doesn't work for you, the i3 can be had with a small gas generator that lets you go as far as there are gas stations," he adds, noting that the car is even manufactured "in a factory powered entirely by four wind turbines."
KBB.com's full editorial commentary for the 10 Best Green Cars of 2015 can be found here.