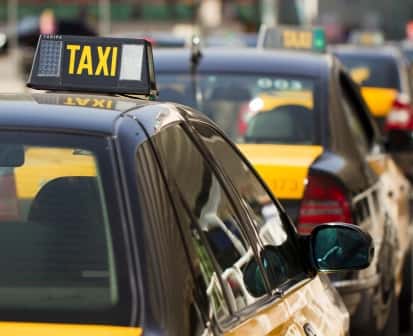 Since early 2010, Dallas taxi fleets that run their vehicles on compressed natural gas (CNG) have been able to take advantage of a unique incentive: cutting the line to be the first to pick up passengers exiting Dallas Love Field. A similar rule reigns at Dallas/Fort Worth International Airport.
The City of Dallas implemented the Love Field policy via Ordinance 27831 as a simple perk for drivers of CNG-powered cabs. Officials said that the cleaner-burning natural gas vehicles were good for the airport's air quality, and that the policy could encourage more NGVs at Love Field.
Unsurprisingly, the policy almost immediately came under fire from taxi operators who drive gasoline-powered cabs. They contended that the ordinance put them at a massive disadvantage, to the point that some cabbies might be forced out of business. They took their issues to court.
The Association of Taxicab Operators USA sued the City of Dallas in April 2010, saying the front-of-the-line policy was preempted by the federal Clean Air Act. In effect, the association said the city was creating its own emissions policies by allowing the cleaner-burning CNG cabs to cut the line.
The District Court for the Northern District of Texas disagreed with that argument. The association appealed the decision.
Last week – as described in a blog post in the Dallas Observer – the Fifth Circuit Court of Appeals denied that appeal, affirming the lower court's summary judgment in favor of the City of Dallas.
However, the attorney representing the association says they intend to take the case to the U.S. Supreme Court, where a more favorable decision might be found. No word yet on when the association plans to make that move.