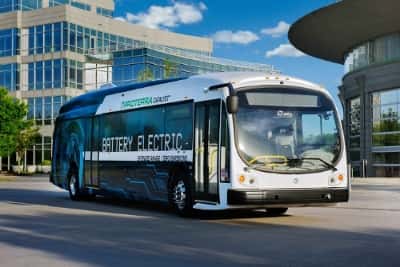 The Associated Students of the University of Montana (ASUM) Transportation has ordered two Proterra 40-foot Catalyst Fast Charge electric buses and one semi-autonomous fast charger for its UDASH routes. ASUM says it is prioritizing electric vehicle (EV) mass transit and will begin to replace its diesel vehicles with Proterra's electric buses.
"As part of our ongoing effort to innovate service, align with student advocacy and reduce our carbon footprint, we take great pride in our decision to go electric," says Jordan Hess, ASUM office of transportation director. "We hope this encourages – and challenges – other universities to seriously consider the economic and environmental benefits of zero-emission buses."
When the Proterra buses enter service in September, ASUM Transportation expects them to immediately improve local air quality, reducing emissions by 1,392 tons over their 12-year lifespan.
In addition to financing the buses through the state of Montana's INTERCAP program, ASUM received a grant from the U.S. Environmental Protection Agency's Diesel Emissions Reduction Act, which aims to improve public health through reducing emissions and particulate matter, for $163,191
"Bringing more zero-emission buses to university campuses around the U.S. will be an integral part of Proterra's next stage of growth, and we couldn't be happier to announce ASUM as our first university customer," says Ryan Popple, CEO of Proterra. "Millennials are driving less and seeking out transit more. With this increase in demand, our mission is to guarantee that younger riders have clean, quiet, emission-free public transportation. Proterra is taking state-of-the-art EV technology and deploying it into the most accessible transportation asset in the country."